A friend mentioned cross stitch, and a week later, I had completed my first project! Wow! I'm not sure why it captivated me so much – there have been plenty of other crafts which started out with a lot of excitement, only to fizzle away a few days or weeks later.
I think being able to start right away was the key to success. The initial investment was very affordable and accessible – I bought the pattern on Etsy, and picked up all the supplies at my local Joann's the same day. If I had to wait a few days for items to arrive in the mail, I might have gotten distracted with another project, and never gotten around to the cross stitch.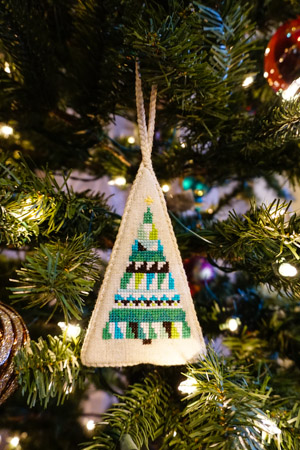 Details: Christmas Ornaments by Satsuma Street on Etsy. Worked as written using 28 count Evenweave and DMC cotton embroidery floss (with a few minor color substitutions because Joann's didn't have the exact colors specified).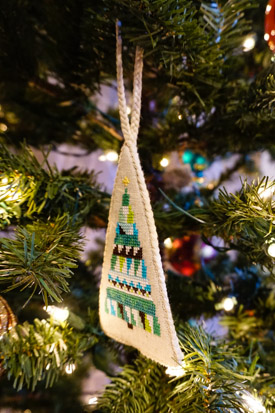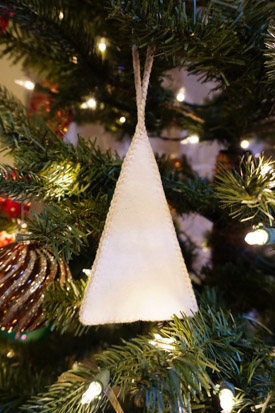 I used to do a little counted cross stitch when I was a little girl, but the variety and beauty of patterns and supplies available here in the U.S. doesn't compare to what I had growing up, and allows for amazing, inspirational works of art. It should have been obvious to me, but I don't think I noticed it until my friend mentioned it and linked to Satsuma Street. And now, I'm hooked!