This Saturday I forced myself to sit still and knit in order to finish grandma's socks. Anything short of that wouldn't have worked :). I washed and blocked them overnight, and took photographs on Sunday (which, by the way, was a gorgeous winter day). And here they are, in various settings: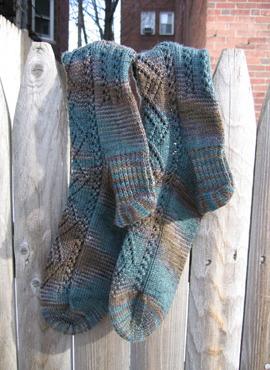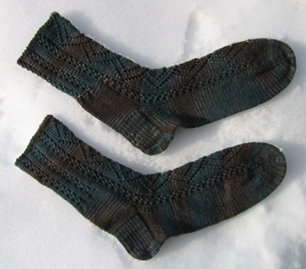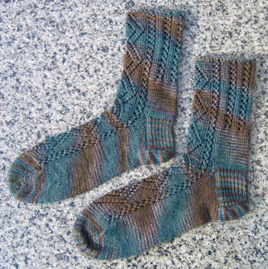 Because I wanted to make sure this pair of socks lasts longer than just a few months like the previous pair, I decided to add reinforcement thread into the soles of the socks. I couldn't very well hold the two together and knit because the yarn is handpainted, so I wove the thread in a manner one weaves in ends. Here's what the sole of the sock looks like on the inside: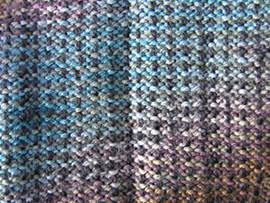 I mailed the socks to my grandma this morning, so Wednesday or Thursday I'll hear from her to see if she likes them :).