Dad asked for a pair of socks. He wanted dark blue, wool, house socks for keeping his feet warm when he relaxes at night. This is the second pair of socks that I have knit.
Pattern: The pattern is from Knit Socks
by Betsy McCarthy. This sock is called "Classy Slip-Up."
Yarn:
As for my grandma's socks, I used a great yarn by Louet Sales called Gems Opal. It is sportweight, 100% washable merino wool, the color is called indigo.
Needles: I used a set of 5 double-pointed needles made from bamboo, US 3.
Final product: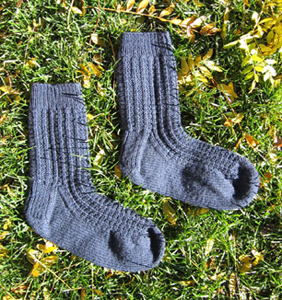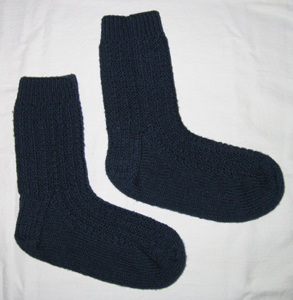 The real color is much closer to the photo on the right, which I took indoors, but the photo on the left lets you see the slipped-stitch pattern.