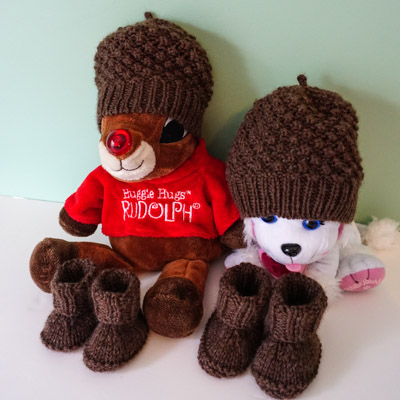 I must thank Huggie Hugs Rudolph and CPK Poodle "Adoptimal" for modeling for me, LOL! I didn't want to stick those booties on them for fear of stretching them out, but I think they'd fit perfectly, too!
The noteworthy thing about these 2 hats and 2 pairs of booties is that I carved everything out of one skein of Berroco Vintage! That's amazing!
Patterns: hats are Little Pip's Acorn Cap by Kyrie Mead, and booties are Baby Hausschuhe by Ines M. I mucked with the stitch counts and gauges for both in order to make a set to fit a newborn, and another set to fit a 3-month old (ish).
Yarn: Berroco Vintage in "mocha," precisely one skein for all these pieces! Vintage is my go-to yarn for all baby projects.
Needles: US 5 and US 7 throughout.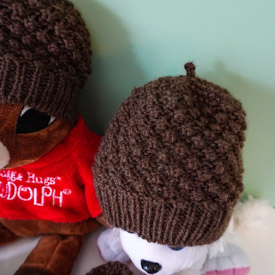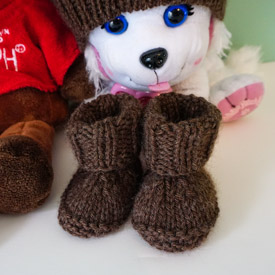 If the hat looks familiar, it's because once upon a time, toddler Sonya had one, and looked so adorable in it!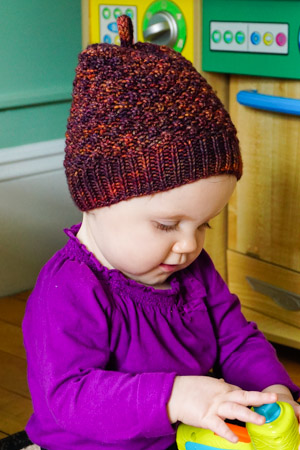 2
likes