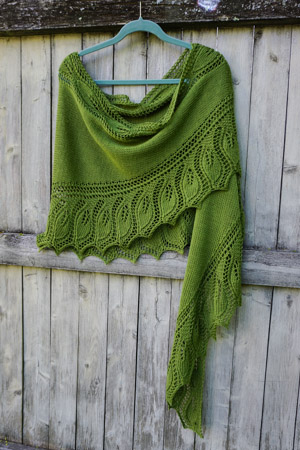 When did I first notice the Semele pattern? I think it was when my friend Bonnie finished her beautiful one back in 2013, haha! I, myself, first tried the pattern about two years ago, using a laceweight yarn. It didn't go very well. The shawl was coming out limp and skimpy, and I had a really hard time reading my knitting and chugging along without a chart.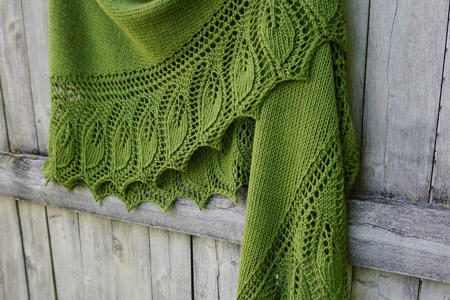 Then a little while ago I decided to try the pattern again, this time using a sportweight yarn. It was a world of difference! The fabric felt great in my hands, and I memorized the chart in no time at all.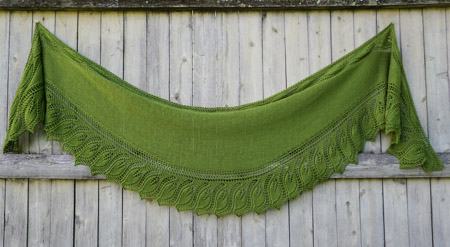 Pattern: Semele by Asa Tricosa.
Yarn: Louet Gems sportweight, 100% superwash merino, in fern green (80-2393), about 3.5 skeins, 775 yards.
Needles: US7 Addi Turbos, my favorites.
Finished dimensions: For scarves, I typically aim to make them about my height (64″), because I find that a comfortable and not-overwhelming length. I tried to do that with this Semele, too, but failed epically. This Semele is 98″ long, and 21″ wide. I don't know how I overshot by 150%, but there you have it. It sure is cozy!
2
likes