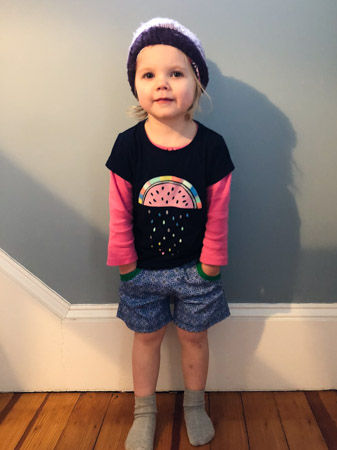 I loved the Little Honeybuns shorts from the Pattern Emporium so much, I made a second pair! (here's the first)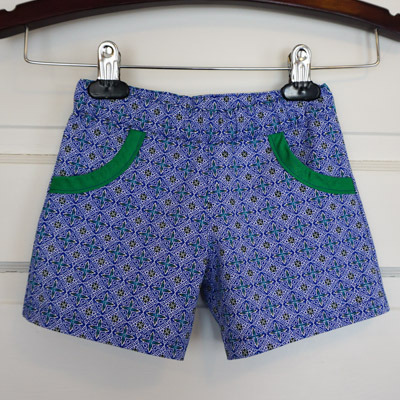 Everything was pretty much the same as last time, including a similar type of 2-way stretch fabric, lengthening the "play" length by 1″, #love clothing tag, and elastic all the way around, rather than just in the back. I did not do the pot belly adjustment this time around, as the previous pair of shorts came out a bit low. I made size 3 this time,  since the 2s are already a bit snug on Sonya. These are a bit big, but they may continue to shrink a bit with washing.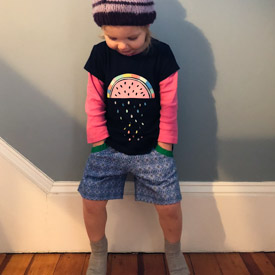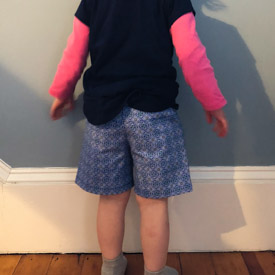 Sonya was very excited to wear her new shorts, but not overly cooperative about taking pictures. That's OK! I'm certain that she'll be demanding to wear them very frequently, and I'll be able to get some better pics soon!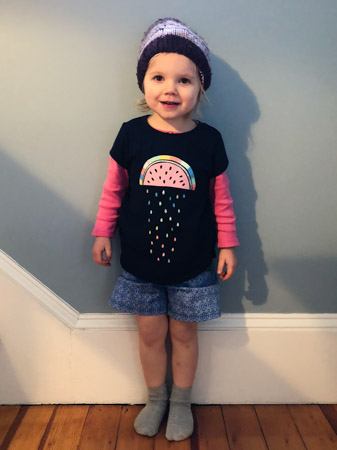 3
likes