This year, just like last year (here and here), I decided to make a Satsuma Street ornament for Gregory's teacher. I showed Gregory the 6 options in the ornament collection, and he decided that he'd like to give her the Santa one!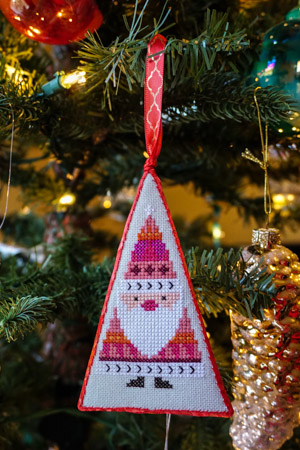 Details: Christmas Ornaments by Satsuma Street on Etsy. Worked mostly as written using DMC cotton embroidery floss – the few color substitutions I made were to add a bit more contrast.
I tried a new canvas this year, it is Zweigart 28-count Jubilee in the color "Dawn Grey" (got it at this eBay store – no time to go to an actual store). The trim I used last year didn't work with this new gray-ish canvas, so I decided to use a simple red & gold satin ribbon. I didn't plan to tie it into a knot to make the loop, but that's just how it worked out, and I think I like it!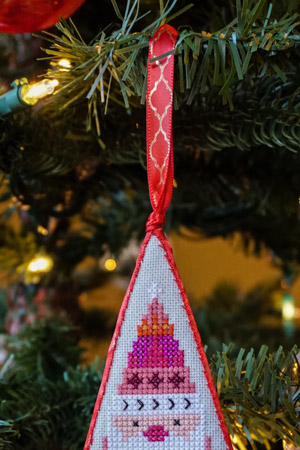 I documented the finishing process on Instagram!
0
likes