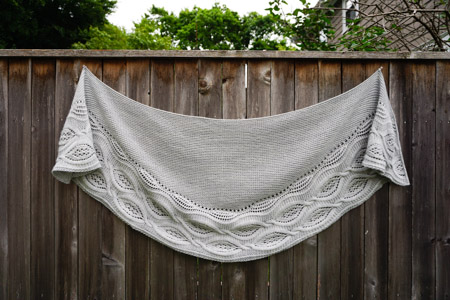 Oh, this shawl, it is just so squishy, warm, hefty, and lovely! A perfect example of "Blanket Life" – when the thing you wear is just like wrapping a huge blanket around yourself. It can be a slouchy cardigan, or a shawl, but it needs to be substantial and cozy!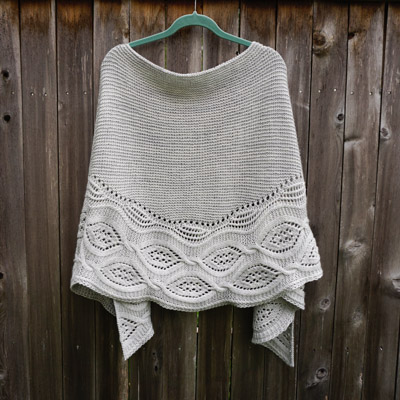 Pattern: Stories from Snoqualmie Valley by Annie Rowden. I think this was originally distributed as a Mystery Knitalong (MKAL), but that was a few years ago. The pattern is very well written, and flows easily once you get the hang of it. The garter stitch center is knit the same way you work short rows on a traditional heel flap, so that was interesting. Blocking was a bit of a challenge: it seemed like the inside of the fabric wanted to block bigger than the borders would allow.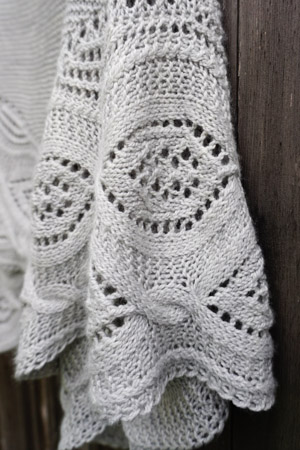 Yarn: Blue Moon Fiber Arts, La Luna DK, Winter Solstice colorway. Wonderful yarn, very soft and squishy, with a textured beady ply. 85% merino, 15% silk. Shawl used up about 370 grams/820 yards.
Needles and finished dimensions: I used US7 needles for this, first a short circ while knitting the patterned border, and then a long interchangeable one while knitting the body. The shawl blocked to about 75″ across the top, and 24″ deep.
10
likes