I've been on a little bit of a brioche kick lately, starting with Champagne Bubbles about a year ago, then Under the Dutch Skies earlier this year, and now, the Lisse Shawl. Patterned brioche – with increases and decreases – is very challenging to knit, because mistakes are unforgiving and almost certainly require tedious tinking. I think I will be taking a bit of a brioche break after Lisse, I need to work on some simpler knits for a change.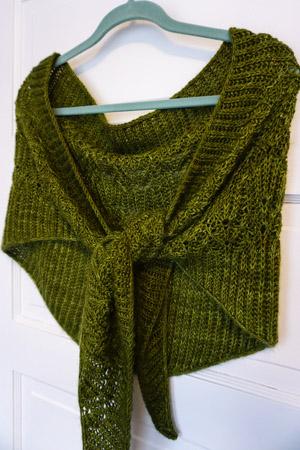 Pattern: Lisse Shawl by Bristol Ivy. The pattern was okay to follow; I wish it had come with a chart and an assembly schematic, though.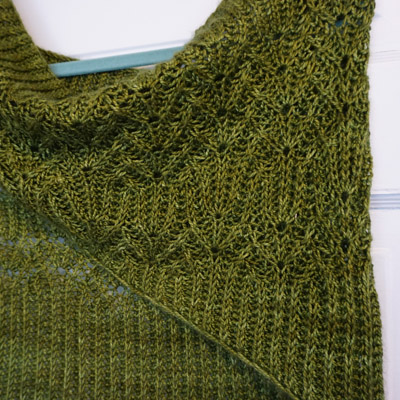 Yarn: Lady Godiva by Handmaiden Yarn, in the colorway Cedar. This yarn is 50% wool/50% silk, a beaded, kind of loose 2-ply, and is amazingly soft.
If you follow me on Instagram, you saw my dilemma of buying 3 skeins of this yarn, only 2 of which were a match. I ended up using the 2 matching skeins in their entirety, and leaving out the third one. To make the yardage work, I cut out a few  repeats at the very end. I still alternated the 2 matching skeins, just in case there was a slight difference.
Needles and finished dimensions: using US 7 circs, the shawl blocked to 74″ wide and 17.5″ deep. Although I made the shawl smaller than the original, it still seems plenty big to me.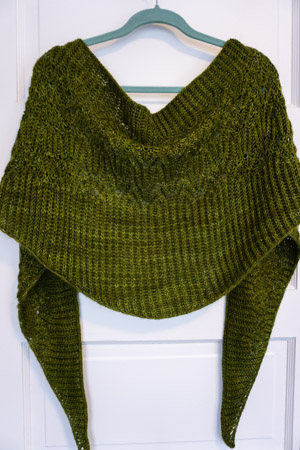 6
likes