Henslowe is the perfect portable project, great for putting down and picking up, a thousand times over. The first one I knit, a light silvery gray, was created in the thick of Gregory's infant-hood. The second, an inky blue, I knit on a beach family vacation. So when my family and I traveled to Florida in February, I decided to cast on my third one.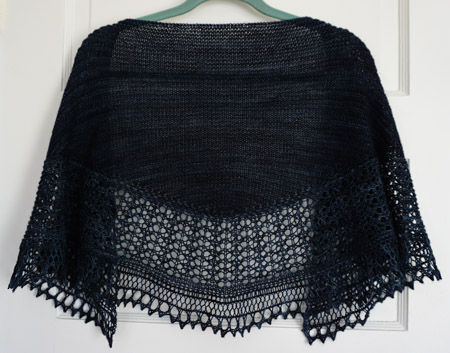 Pattern: Henslowe by Beth Kling.
Yarn: Madelinetosh 100% superwash merino sock yarn in Dubrovnik. This color is remarkably similar to the second Henslowe I knit!
Needles and finished dimensions: I used US 5 needles for this one, though I've used US 4 in the past. I went up a needle size in the hopes of making a slightly larger shawl, but to be honest, my plan backfired. The shawl is not particularly larger (48″ across and 18″ deep, after relaxing) and I ran out of yarn, yikes! I ended up having to frog, modify the lace to a simpler motif (same mod as the silver Henslowe), and do a lot of weighing and math to make the yardage worked out. I think a surer way to get a larger shawl would have been to use a yarn with silk content, and stick with US 4 needles!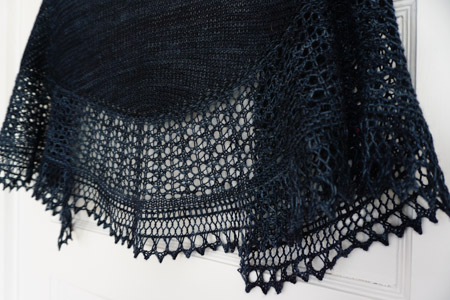 4
likes