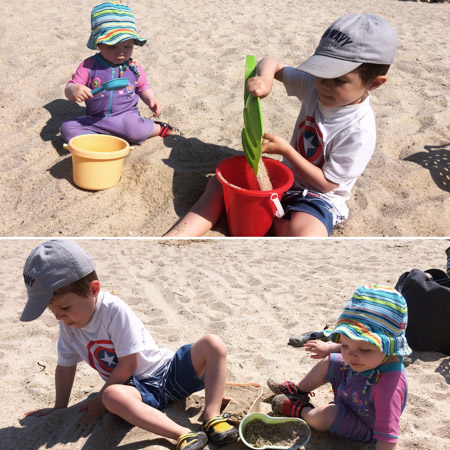 We spent a lovely week at the beach in Cape Cod earlier in July. Before leaving, I searched Ravelry for a simple shawlette pattern that would make good beach/beach house knitting. I decided on Henslowe by Beth King, which I've knit once before. The beauty of this pattern is that it's super easy and portable, and only takes one 100-gram skein of sock yarn, so it doesn't heat up your lap. A perfect beach project!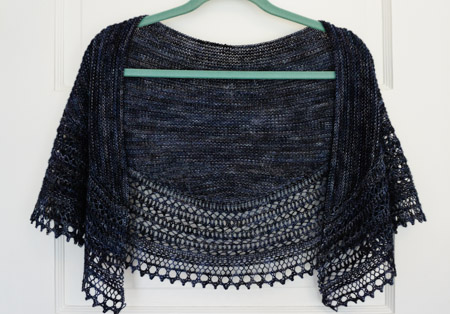 Pattern: Henslowe by Beth King. I knit it exactly according to pattern this time around. Last time I had to modify the lace because I didn't have enough yarn.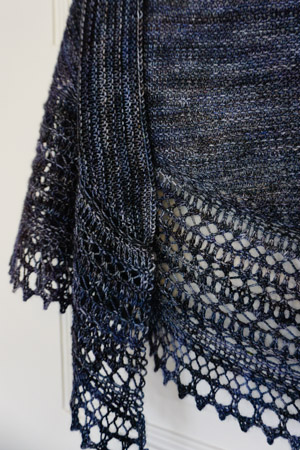 Yarn: Pigeonroof Studios High Twist Sock in Denim Days, almost 1 full skein (400 yards, 100% superwash merino, part of the GLOW series). The yarn is the real star here. It is so beautiful, solid and yet not, and adds a fantastic depth to the knitted fabric. It also didn't bleed even one tiny bit when blocking.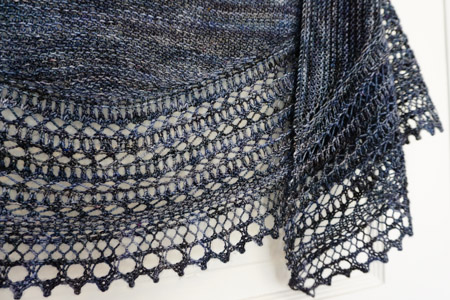 Needles: US4 Addi Turbo circs.
Finished dimensions: 47″ across the top, and 16″ deep. My shawl came out smaller this time around than last (55″ across, 17.5″ deep), probably because I used 100% superwash merino rather than a merino/silk blend. Nonetheless, it's still a nice size to tuck under a winter coat.
4
likes