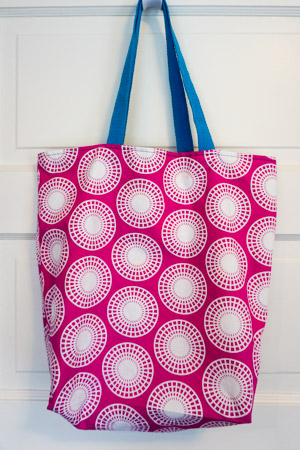 I love a quick and satisfying project, don't you?
This is the Forty Minute Tote from Purl Soho, in Boardwalk Delight Collection quilting fabric from Dana Willard. Lovely, colorful cotton, and the ice cream print of the lining is so fun!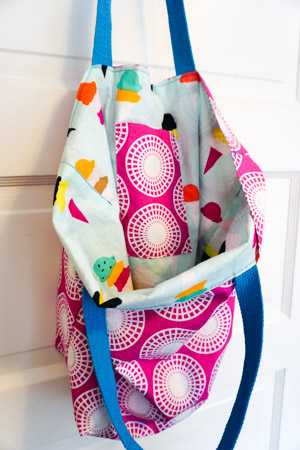 As you can see, I made the inner pocket out of the main fabric, for a bit of contrast! I also sized it to fit a standard smart phone ;). Although the pattern doesn't specify this, I think this tote is pretty much reversible!
This "40 minute" project took me exactly 2 hours, but who's counting when it's fun and enjoyable, right?
3
likes