Many moons ago, I knit matching Koolhaas hats for me and my mister. This winter, I found myself reaching for my Koolhaas quite frequently, but always found it to be just a bit too shallow. My current self thanked my former 2009 self for writing a detailed blog post, because in it I had noted:
I think my hat came out just a little bit too shallow. I know 5 repeats, which I used for Walter's hat, would have been too deep. A longer stretch of ribbing, or 4.5 repeats, would have been perfect for mine.
And so, I set out to knit a second Koolhaas for myself, this time working 4.5 repeats, as I had noted.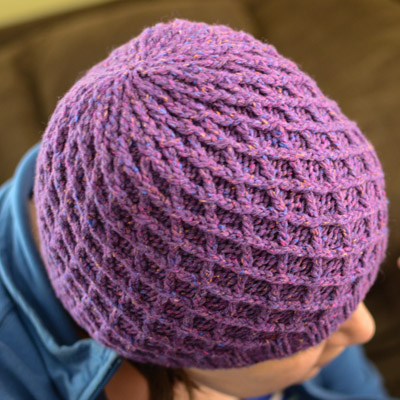 Yarn: 1 skein of Rowan Silky Tweed, which is now discontinued. I hunted down a skein on Etsy in a color which perfectly matches my winter coat – score!
Needles: US 6 and US 8 circs.
Even though I finished this hat in March, I still got a lot of wear out of it. But I've put it away now, delighted that our perpetual winter seems to be over :).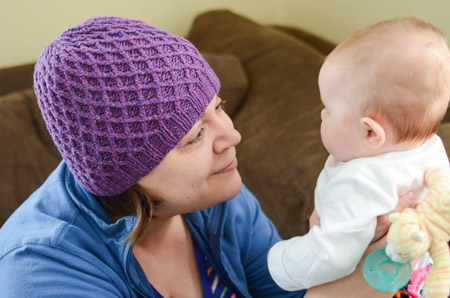 6
likes