Continuing the tradition of ridiculous(ly cute) hats for my baby Sonya, I knit her a cupcake hat!
These pictures are from January 25th, 2015, so Sonya is nearing 4 months here.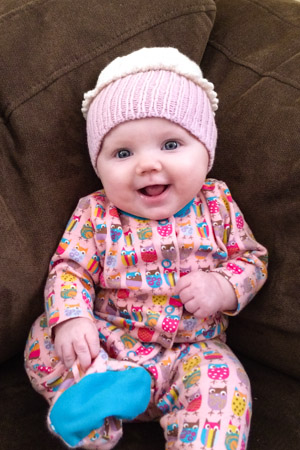 Pattern: Cupcake hat from Susan B. Anderson's Itty-Bitty Nursery. I'm pretty sure I knit the smallest size. Memory is hazy.
Yarn: Rowan Wool Cotton in 3193/Tender and 900/Antique.
Needles: I don't remember, but I remember needing to go down quite a few needle sizes for the ribbing, otherwise it looked sloppy.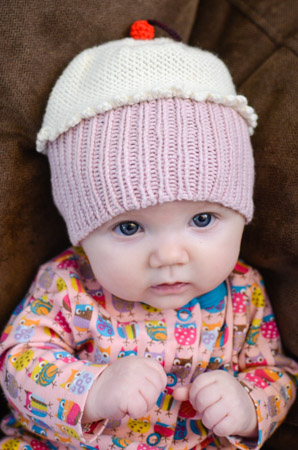 Here are all the silly hats together. Gregory's too. Really, silly hats are an excellent reason to have children, don't you think?!?
13
likes