First, baby Sonya is TWO months old today! Unbelievable. The time is just flying by. Anyone know how I can capture her like this, forever?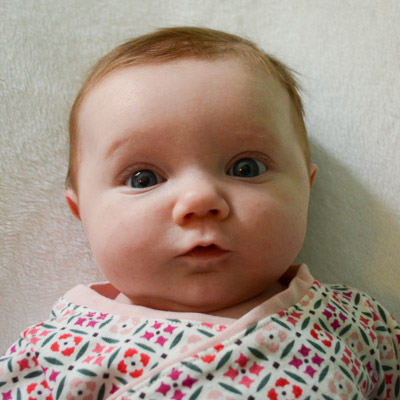 ——————————-
A long time ago – when it was still warm enough for my son to be wearing shorts – I finished a textured sweater for him to match his little sister's.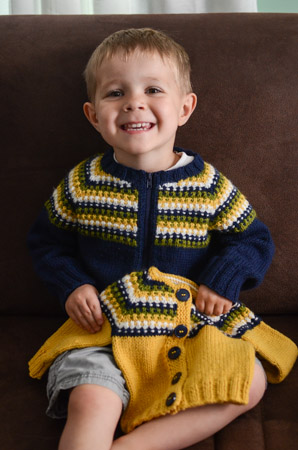 At the time this picture was taken, his little sister was still incubating inside of me. Little did we all know, she was less than one week away from meeting us.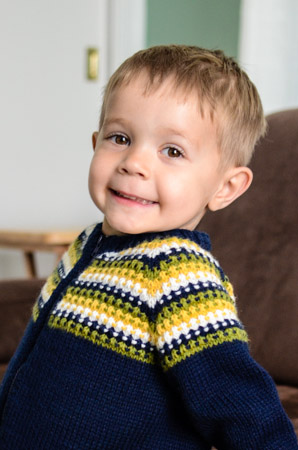 Pattern:  Top-down raglan with a stitch pattern at the yoke of my own creation.
Yarn:  One of my all-time favorites for baby knitting:  Berroco Vintage, in mochi (off-white), dark denim (navy), sunny (yellow), and fennel (heather green).  I used US 5 and US 7 needles.  I used less than 2 skeins of the navy, and just a little bit of the other three colors.
Finished dimensions:  25.5″ chest circumference, 9.75″ sleeve length to underarm, 15.25″ shoulder to hem.  This will fit a typical 3 year old (mine is on the smaller side, and is 3 years 4 months old in these photos).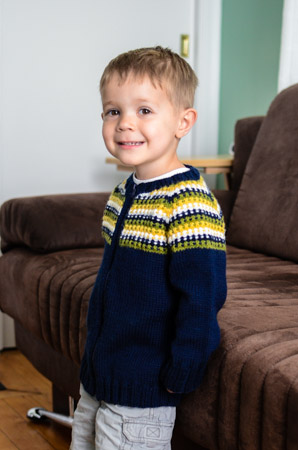 Unlike Sonya's sweater, I inserted a zipper into Gregory's.  It is faced with grosgrain ribbon on the inside.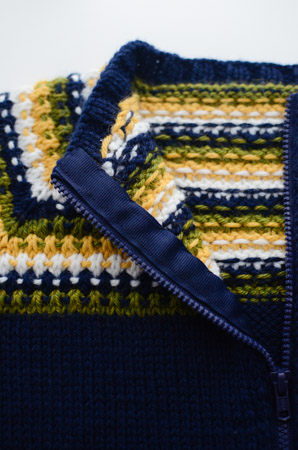 I've been meaning to record/post an updated tutorial about the way I insert zippers into knits, but… Well, the adorable newborn is keeping me away from this task at the moment :).
A few folks have asked about writing up and sharing the sweater pattern with my readers. In my opinion, the stitch pattern is best for knitting in the round rather than back-and-forth, because it's a 3-row (or 3-round) repeat.  It would be better on a sweater with a yoke knit in the round, or on a hat or mittens. So, there is some additional work and thinking to be done, and I have my hands entirely too full right now to give it adequate attention.
I really need to get a picture of Gregory and Sonya together, wearing their matching sweaters. Three-year-olds are notorious for their high degree of cooperation, right?  I did manage to get a few good pictures of the two of them the other day, of which I'm exceptionally proud.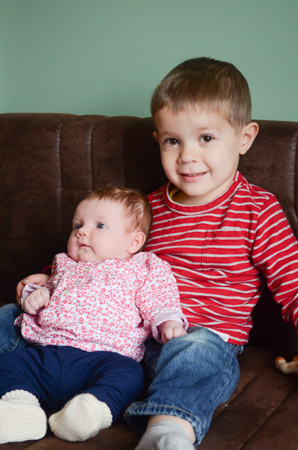 I love them both so much.
2
likes