I've uncovered a great little stitch pattern for variegated sock yarn: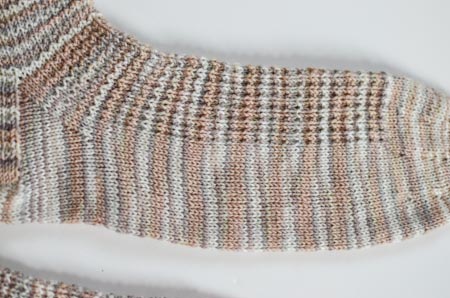 I think this stitch pattern is simple enough that both the variegation of the yarn and the sock pattern aren't lost. Plus, it's simple to remember and execute: *2 rounds of knits followed by 1 round of seed stitch, repeat from *. I'd be willing to try it on any variegated sock yarn as a first pass.
Pattern: Gentleman's Half Hose in Ringwood Pattern from Knitting Vintage Socks
by Nancy Bush.
Yarn: Lorna's Laces Shepherd Sock, Aslan.
Needles: US 0 dpns from my favorite Susan Bates Set
.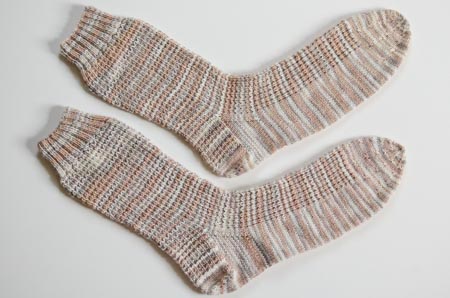 Going to give these beauties to my grandma! It's been a while since she's had a new pair of socks, almost one year! Plus it's her birthday in just a few days!
0
likes