Has it really been more than a month? Wow. My bad. I actually blame the Olympics. Between watching the Olympics, and then trying to catch up on all the things which took a backseat during the games, I feel like I lost an entire month of my life.
On the plus side, watching the Olympics allows some simultaneous knitting, so I do have quite a few things to show you. In fact, I was cleaning out my WIP basket yesterday, and decided to document what's currently living in there.
Presenting, in order from most complete to least complete, Kathy's knitting basket, March 17, 2014!
1. This is an entirely finished lace shawl. It's not blocked. It's been finished for more than a month. I've become one of those people. Don't judge.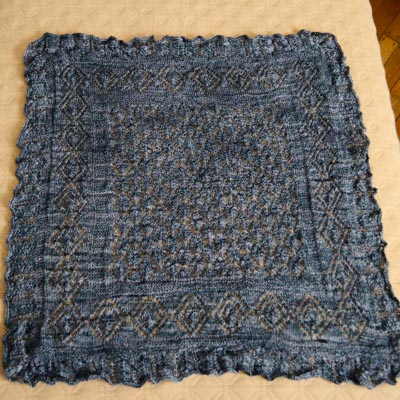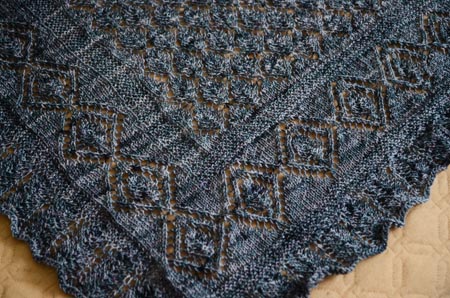 (Lehe Square Shawl from Knitted Lace of Estonia
by Nancy Bush, knit in Sundara Yarn Lace Silky Merino, Earth Studies #198.)
2. A nearly complete crocheted scarf. I just need to crochet maybe another 5″, and then add an edging.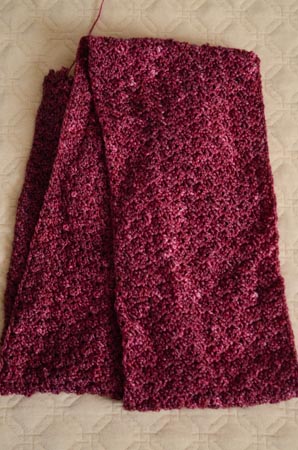 (Alpine Frost Scarf from The Best of Interweave Crochet
by Amy O'Neill Houck, knit in a locally-produced 50% merino/50% tencel blend.)
3. Something like 1.3 socks.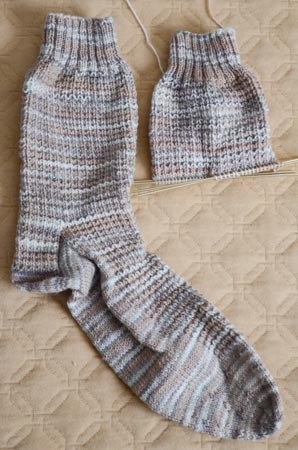 (Gentleman's Half Hose in Ringwood Pattern from Knitting Vintage Socks
by Nancy Bush, knit in Lorna's Laces Shepherd Sock, Aslan.)
4. A bit more than 1 sweater. Two friends are expecting baby girls in June, and I decided to make one of those adorable Baby Kina sweaters for each one. One sweater is done, but not blocked (don't judge), and the other is just getting started.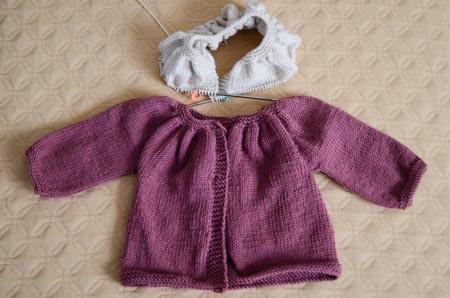 (Yarn is Debbie Bliss Baby Cashmerino, one of my old time faves; the rose is #036, and the off-white is #101.)
5. One crochet potholder in progress, for the 2014 potholder swap!!! I'm so excited that this swap is happening again this year.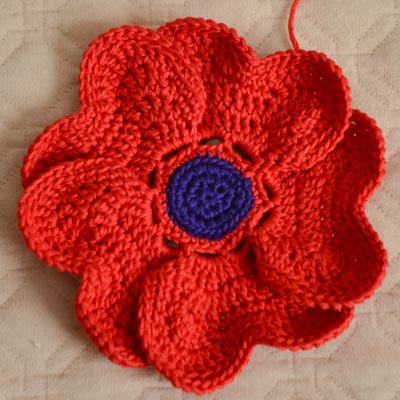 (Poppy from Crochet Flower Power Potholders by Cameron Sibley for Annie's Attic, 1996, in Tahki Cotton Classic.)
And how is your knitting basket doing? As poorly as mine? 😉
0
likes