My little buddy wishes you a very Happy Thanksgiving (or, Happy Thursday, depending on where you live) while wearing his new mittens!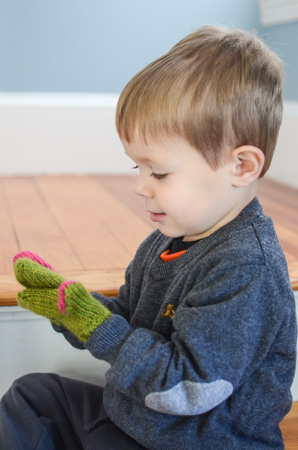 Pattern: Dulaan Easy-on Mittens by Julia Farwell-Clay. Very, very clever, and easy and quick to knit. I made these a little bit smaller than what's listed in the pattern by cutting some stitches and rows here and there.
Yarn and Needles: Berroco Vintage in 5175/fennel (left over from this project), and 5166/sakura (left over from this project). Just a few yards of each, really. I used US 6 needles.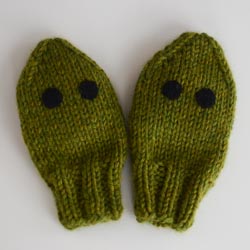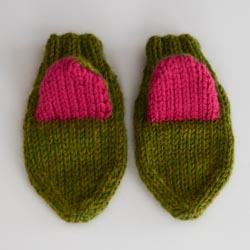 As you can see, I knit the insides of the thumbs with a bright pink yarn, and then sewed two eyes on the hand side – circles cut out of craft felt. We are calling them "dinosaur mittens" in this household, but you can also imagine them being lizard, snake, or crocodile. I saw this great adaptation on Ravelry (the duck variation also caught my interest).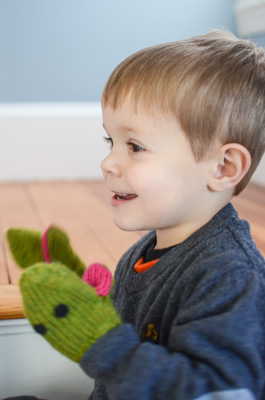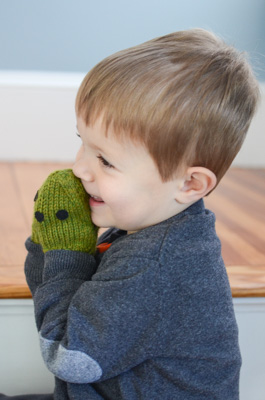 Gregory seems to really like them, and they are far easier to slip on than store bought fleece mittens.
0
likes