Hey, I remembered how to knit these!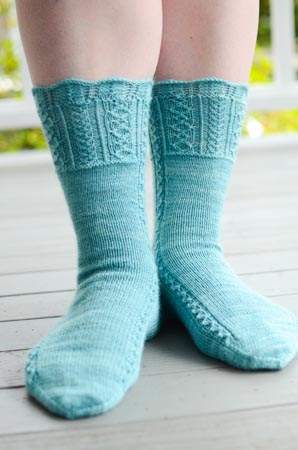 Pattern: Traveler's Stockings from Nancy Bush's Knitting on the Road
. Unlike the first time I knit this pattern, I made the cuff a little longer. As written, it ends in a really weird spot, in the middle of a pattern repeat. I just worked the pattern repeat to its natural end.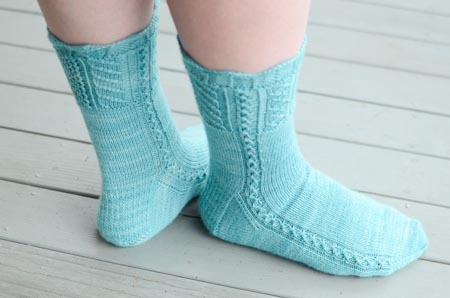 Yarn: Lorna's Laces Shepherd Sock, Turquoise (22ns), 2 skeins. The color is closer to a very gentle sea foam green/blue than a rich turquoise, but it's just right for my grandma, so who cares what it's called.
Needles: US 0 dpns, set of 5 (these ones
).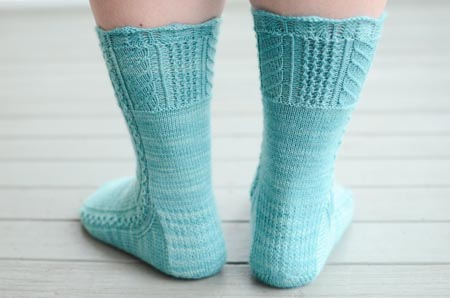 I enjoyed knitting this pattern immensely, and Knitting on the Road remains one of my favorite sock pattern books of all time (and it was first published in 2001 – there have been hundreds of sock pattern books since then!).
What's next? I've been feeling an urge to crochet. I've been thinking about this blanket, which I never finished because I couldn't find an edging that made me happy. And I've been thinking of taking it apart, and making a different blanket from it, perhaps one that's made of smaller pieces/squares. But this will take some investigating… Unless you have a suggestion or two?!?
0
likes