The potholders for the 2013 swap (on Ravelry, on Flickr) are done!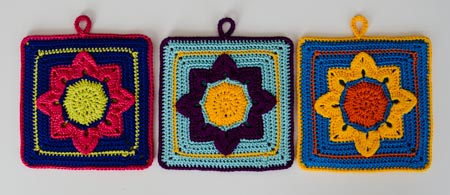 Pattern: Eight Pointed Flower by Julie Yeager. With the addition of a few more rounds, my potholders came out to be exactly 6″ square.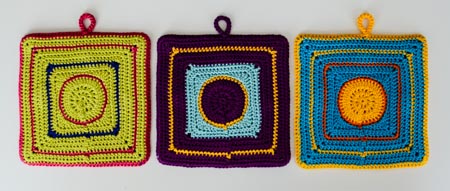 The back was an improvised pattern, crocheted with improvised colors (similar, but not the same, if I had run out). At first I was slightly bothered that the backs weren't all the same, but then realized that each potholder will go to a different recipient, so this picture is the only time the three of them will be seen as a group. So, I got over it.
Yarn: Tahki Cotton Classic, 100% mercerized cotton. I didn't keep track of the colors I used, sorry.
Crochet hook: size C (2.5 mm) from this set, which is still my favorite.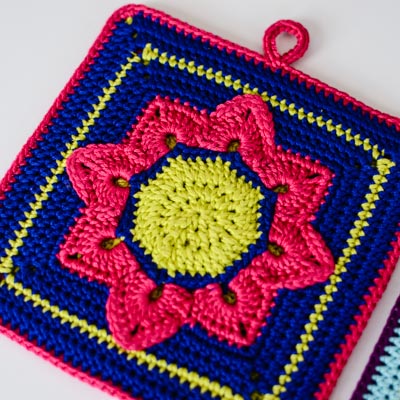 I loved this clever, clever pattern and look forward to exploring other patterns by Julie Yeager for future potholders/blanket squares.
P.S. If you're interested in a trip down memory lane, here are the potholders I crocheted in 2009, 2010, 2011, and the ones I received in 2009, 2010, 2011.
0
likes