Well, here we are, a whole 11 miles away from where we used to be. Ha!
The boxes are still piled high, my new commute affords me far less knitting time than I imagined (who knew there could be such a thing as too short of a commute?), but I'm still finding a moment here and there to knit the Deer Dress by Signe S. Simonsen.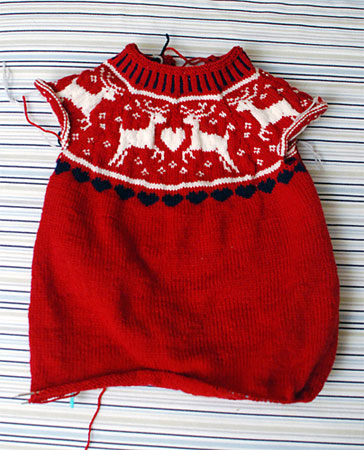 I'll be honest, this is a pretty hellish project. The corrugated ribbing at the top was a pain, because it's worked back and forth (not in the round). Have you ever knit with two yarns while carrying them on the front side of the work, when working the WS rows? Yup, that.
Then the deer were pretty complicated to execute because there are long stretches of the two colors, necessitating the whole twisting the yarns thing so the floats aren't too long (this is a superwash wool – Dale of Norway Baby Ull).
And after all of that, there are inches and inches and inches of plain stockinette knitting. Using fingering weight yarn. And US 1.5 size needles.
BUT look how cute!!! So well worth it :).
Gregory, who is already 17 months (how did that happen?) says "hello" from our palace of boxes :). He was the sweetest little lion for Halloween.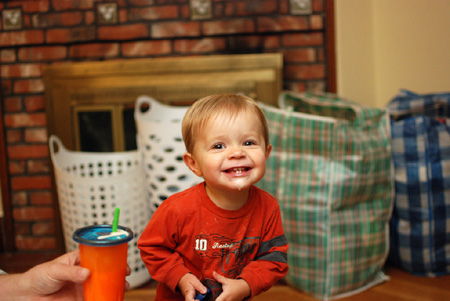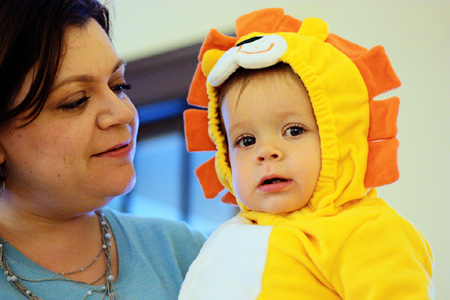 0
likes