Two years ago, almost to the day, I first introduced Cosmicpluto Laura's Massey Wrap. I noted the distinct feeling of fall in the air, and expressed my desire for "something drapey for fall." So much time has passed since then, but whenever I thought about my pile of WIPs, the Massey Wrap came to mind as "something I will definitely finish one day." It's just too clever of a pattern to forget – all my reasons for thinking so are listed here! It traveled with me to Europe and back, and saw me through the first year of my son's life. And now, entirely appropriately, it's fully finished just in time for fall.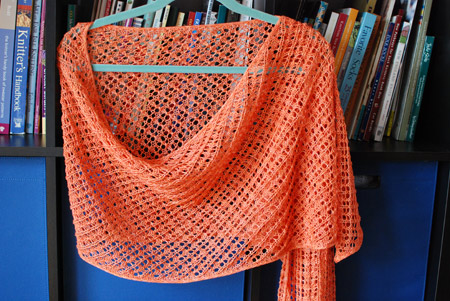 Pattern: Massey Wrap by Cosmicpluto Laura.
Yarn: Araucania Yarns Lonco, fingering weight 100% mercerized cotton, 440 yards per 100 gram skein. I alternated two skeins every 2 rows, and used a total of about 800 yards or 180 grams. As I mentioned, I carried the unused yarn along the side of the work, where it was hidden by the attached i-cord. I wrote up more specific instructions in this post on Ravelry.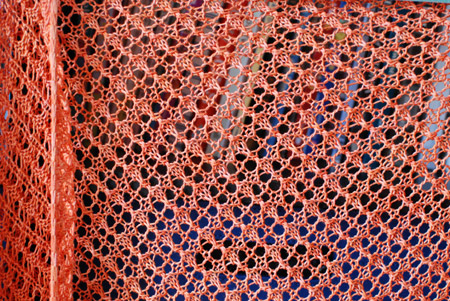 Finished size: Using US 5 needles, the shawl came out to be about 13.5″ wide and 90″ long after blocking. It's a large shawl, and quite heavy because it's knit out of cotton, but it flows and drapes wonderfully.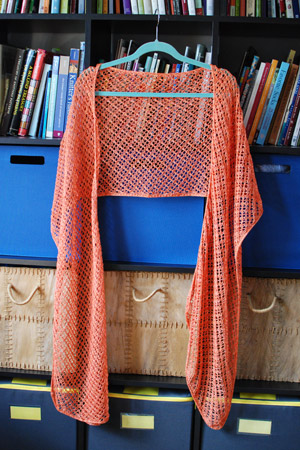 Happy fall, everyone! Gregory is excited about the cooler weather, because he can spend even more time outside!!!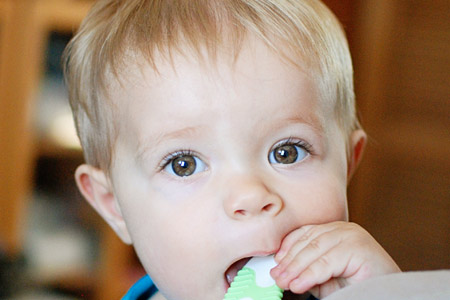 0
likes