I followed your advice and "night blocked" the shawl – pinned it out in the evening after Gregory went to bed, set a fan to blow on it over night, and then unpinned before he was up for the day. It worked out very well!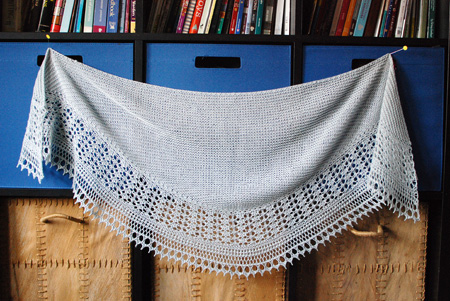 I listed all the details of this project in my previous post. For the sake of completeness I'll add that I used US4 needles, and the finished size of the shawl is about 55″ across the top, and 17.5″ deep.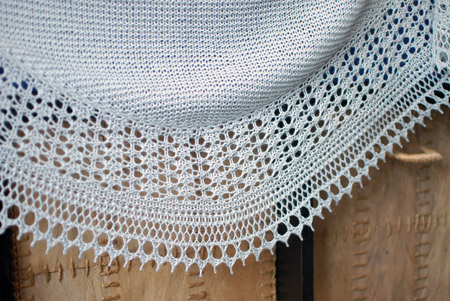 The yarn blocked beautifully, and I look forward to wearing this scarf/shawl in the fall!
1
like