I had a bit of yarn left over after knitting the Petite Facile Pullover, and with it I decided to knit a hat for Gregory. As we all know, handspun yarn + baby hat = WIN!
Up to now he's been wearing a number of handknit hats, including two I knit myself, and one Danielle knit for him. The Top Down Bonnet proved to be the most popular of the three, since the ties under the chin prevent the hat from slipping off. But it became woefully small about a month ago, neither covering his neck, nor his ears. So I decided to knit another!
Easier said than done. Somewhere between a yarn with a different gauge and slightly altering the shaping to make sure Gregory's neck and ears would be covered, I ended up with a sunhat-ish gnome/hobbit hat. Or something like that.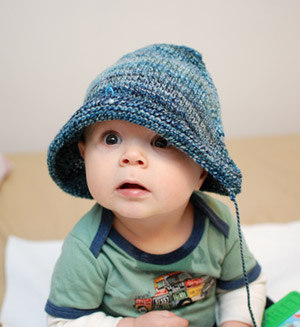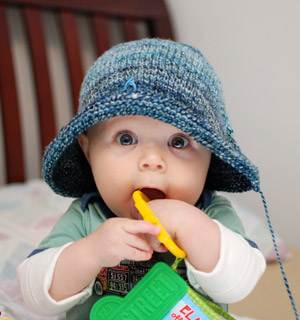 I ripped and reknit at least 4 times, and I'm generally pleased with the final result. The shaping is perfect for Gregory's head – the benefit of having the intended recipient on hand at all times – and the hat fits almost like a little helmet.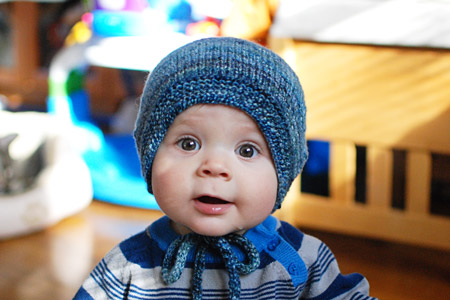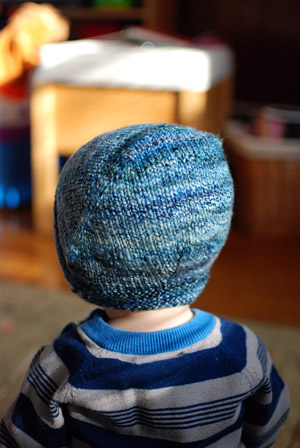 On the minus side, I think the hat could be just a tad shorter, but I didn't have it in me to rip and reknit yet another time. Motherhood: killing perfectionist tendencies, one knitter at a time.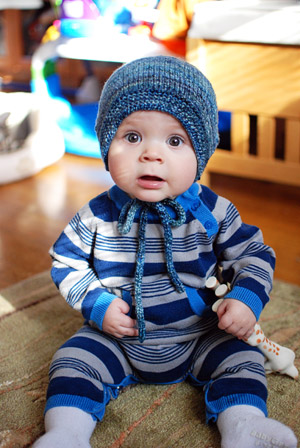 0
likes