Because what's the point of having a baby if not to make him wear the most ridiculous hats?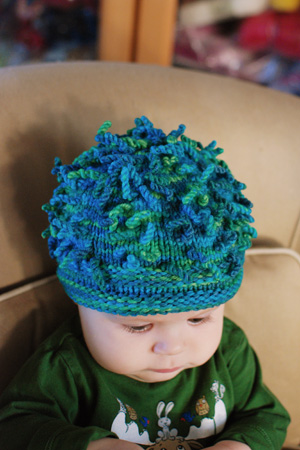 Pattern: Anemone Hat by Cat Bordhi, smallest size (baby).
Yarn: Lorna's Laces Shepherd Worsted in Beverly. I thought this blue-green-turquoise colorway was perfect for making a hat resembling an anemone!
Needles: US 8 circs.
I knew I needed to knit this hat as soon as I saw it profiled on the Lorna's Laces blog. It's just obscenely cute, don't you think?!? I knit the pattern exactly as written, opting for the simple brim rather than the moebius one.
The pattern advises to machine wash and dry the hat to plump up the tendrils, and make them bouncy. I did just that, but found that the plump and bouncy tendrils also shrunk a bit and now don't stick out as much. Were I to knit this pattern again, I think I would machine wash the hat, but skip the dryer, or make the tendrils much longer in anticipation of the shrinkage. I snapped a cell phone pic of the hat before it was blocked; take a look: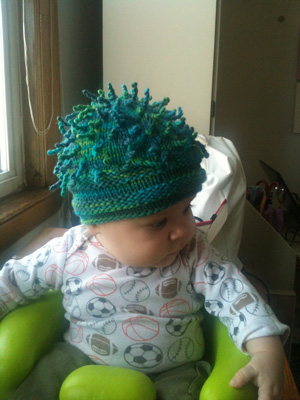 On the plus side, the yarn machine washed and dried extremely well, and the hat used up only half a skein of yarn – so I can make another as a gift! And of course Gregory has been getting many compliments on his awesome new hat :).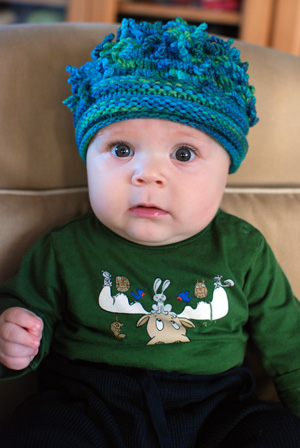 1
like