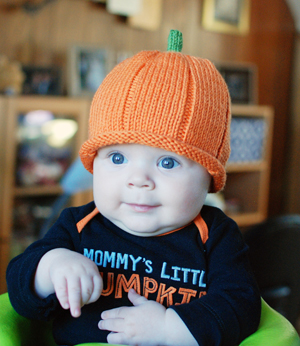 For once, the timing worked out perfectly – fall is here for good!
Just a simple pumpkin hat knit using US 8 needles and Berroco Comfort in Kidz Orange/9731 and Gooseberry Heather/9791 (recycled from this project, which never came to fruition).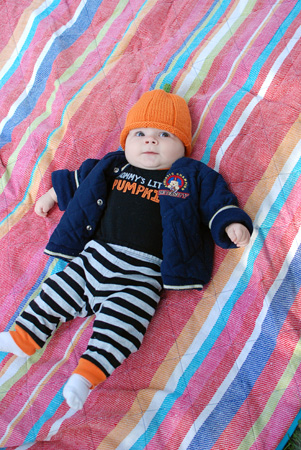 The fit is perfect – covers his ears, and isn't too tight. It's nice to have the model on hand at all times! The only interesting construction note is that I knit this hat in stockinette to the decreases, then dropped stitches and made neat, tight ribbing (per TECHknitter).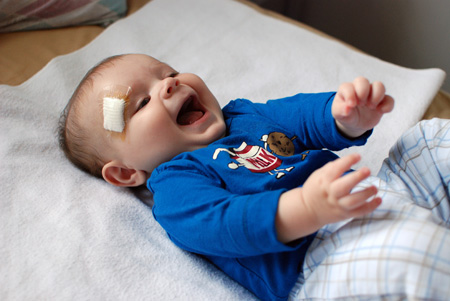 We've had quite a week over here – little Gregory had surgery on Wednesday. We were understandably nervous, but he is recovering well, and seems happy to have mom and dad fawning over him 24/7.
0
likes