Just a quick little gift I whipped up this weekend.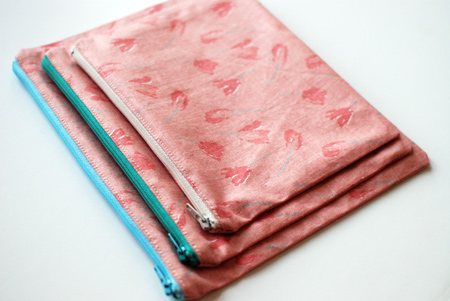 I followed the Splityarn tutorial (minus the wristlet bit), and the process was very straightforward. There was a tiny bit of interpretation involved, but unless this is your very first sewing project, I think the concept and execution is quite simple.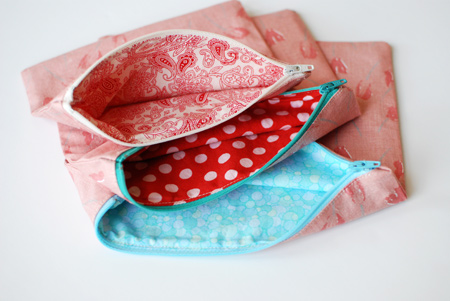 I used fabrics and zippers from the stash – couldn't even tell you where or when I got them. The outer fabric is all the same, but the linings are different. I had 7, 8, and 9 inch zippers, and I made the pouches 8, 9, and 10 inches across, accordingly. They can nest inside one another, but it's a tight squeeze. Fortunately, that wasn't my intent. If I wanted nesting pouches, I'd make each one 2″ larger than the next.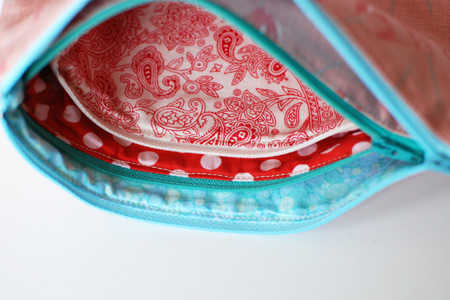 Quick, easy gift for someone who will appreciate a handmade item – success!