The first sweater I decided to knit for my little boy is the Twisted Tree Pullover by Blue Garter's Sarah Pope.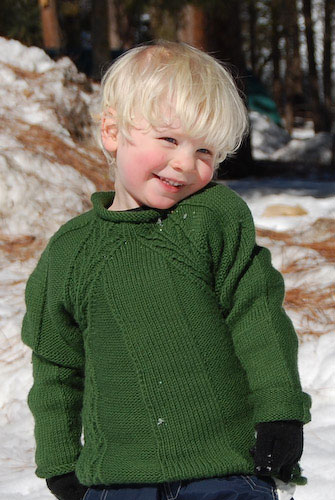 Cute, right? I'm making 2 changes to the pattern from the get-go: I'm knitting it as a zippered cardigan, and I'm making it slightly smaller than the smallest size, so it fits during next winter.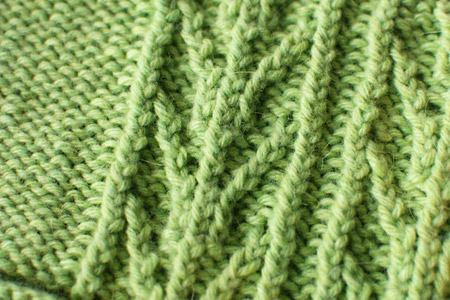 I'm using a wool-blend yarn, Classic Elite Princess: it's incredibly soft, and I love this color. It is, however, handwash only, which makes it rather impractical for a baby sweater. No matter! I'm still a process knitter at heart: even if the kid gets to wear this sweater only once, I'll consider it a win. And, oh! If this yarn looks familiar, it's the exact same one I used in knitting the original Budgie.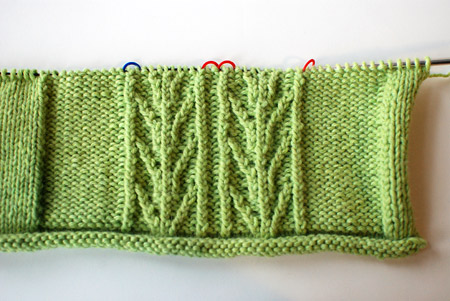 To tell you more of the story, I started knitting this sweater with a completely different yarn: a cormo/nylon blend from Foxhill Farm. I bought it at this year's Massachusetts Sheep & Woolcraft Fair.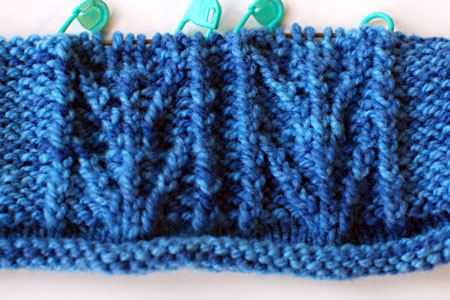 The yarn is absolutely divine – it has a soft terrycloth-like feeling – but I don't think the Twisted Tree stitch pattern was working well with the hand-dyed color variegation. Not the worst I've seen, but I knew I could do better, both for this yarn, and for the Twisted Tree pattern. I think I will use this yarn for a simple stockinette pullover or cardigan in the future.
And just like that, I've now committed myself to knit a second baby sweater, ha!
1
like