Have you ever seen Rowan Cotton Glace? It comes in the cutest, tiniest 50-gram balls, barely a handful!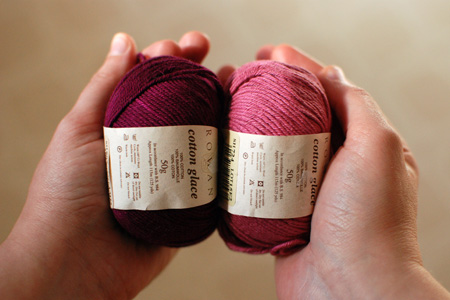 I didn't think there was any way I could eke out a baby sweater, even a tiny one, using 2 skeins of yarn.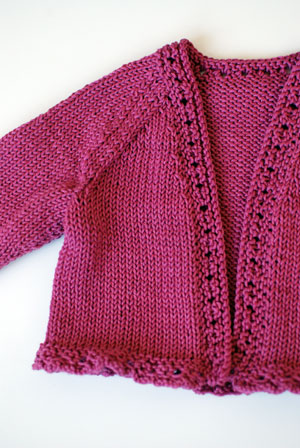 But somehow it happened! Granted, this is a truly tiny sweater, sized 0-3 months, with an open and deep neckline… But still: it has a frilly edge, and full length sleeves! I'm amazed! Let's see if I can make another using a pink and burgundy skein. It's stripey time!
Details of the sweater above to come: I first need to block it and then add a ribbon.
0
likes