For some reason, pinpointing "fall" colors is really difficult for me. Is bright orange a "fall" color? What about mauve or crimson? Do any of the flowers in the picture below fit the bill?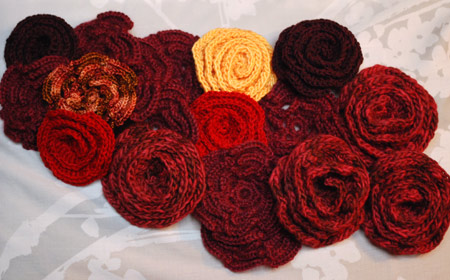 I hope so! My friends asked for fall-colored knitted or crocheted flowers to use during their wedding, and I was happy to give it a go! All through the later summer and early fall, I excavated every autumnal leftover scrap of yarn, every fall-ish odd and end, and turned them into flowers.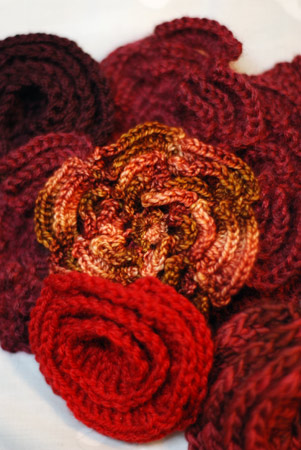 I used two patterns: the center of the American Beauty square from 200 Crochet Blocks
(if you remember, I wanted to use something similar in the potholder swap), and Flared Rose from 100 Flowers to Knit & Crochet
. The latter was a better choice for this project, I think – very pretty and three-dimensional, yet seriously mindless to make. I would crochet the flared roses on the train on my way to work, before coffee!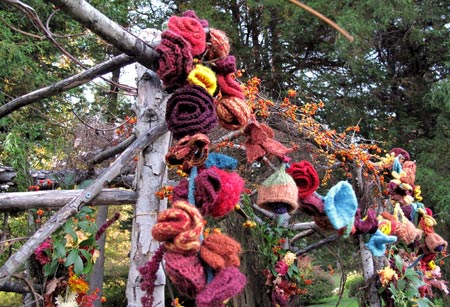 And here's the canopy under which my friends got married, all decorated and gorgeous. I even spot flowers that I crocheted! Many happy years together, Amanda and Alasdair!
0
likes