For all my Koigu-related whining, this little beret turned out pretty good, don't you think?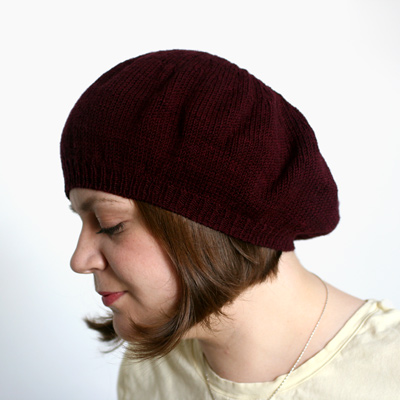 Pattern: the Purl Beret.
Yarn: Koigu KPM, color #1160, 2 skeins.
Needles: a variety of US 3 dpns and circs, all Susan Bates.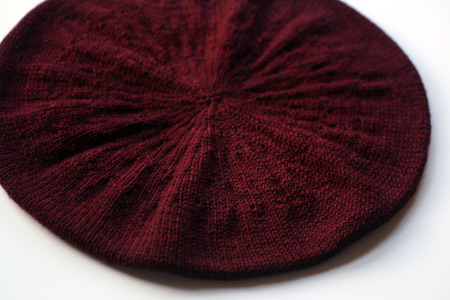 As I mentioned earlier, the trick to making this yarn work for me was to knit it at a looser gauge. Once I grabbed my US 3 needles, the fabric was nubbly and drapey and wonderful. I did have to knit the ribbing on US 0 needles, however, to make sure the beret stayed on. I also opted to use the tubular cast-on for a smooth and seamless start.
I had a bit of trouble figuring out how long to make the "body" of the beret. The minimum suggested (3″) was far too short; 4.5″ ended up being too slouchy after blocking. I think 3.75″ was just about right, and the beret was about 11.5″ in diameter on a flat surface.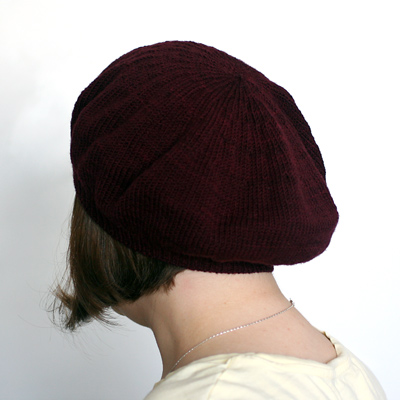 The beret was intended for a friend, and I hope she likes it! Honestly, it's about time the Koigu and I parted ways – it's been two years and many false starts. So long, richly-colored and fabulously-textured friend!
0
likes