When I first learned to knit a little less than five years ago, successfully knitting lace – in the form of scarves, shawls, stoles, etc. – was one of my personal goals. In my mind, once I knew how to knit lace, I would be on my way to becoming a true knitter. With that thought in mind I tried out many different types of lace projects: simple, complicated, little, big, and everything in between. Certainly not as numerous or as diverse as many other knitters, but my fair share for five years, I'd say.
It all boils down to this: out of all the different lace projects I've completed, the Path of Flowers stole is one of my favorites. Melon scarf is up there, too, but that's it for the top tier.
Pattern: Path of Flowers stole by Chrissy Gardiner (on Rav).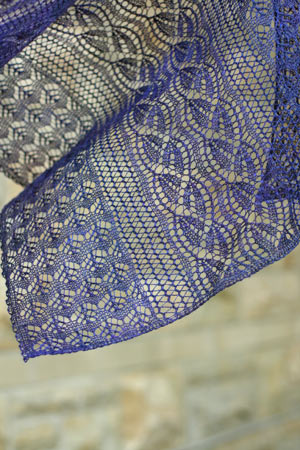 The pattern was a bit of a pain to knit at first, but the finished stole is amazing: airy, light, delicate, and divinely beautiful.
Yarn: Mountain Colors Winter Lace (50% wool, 50% silk) in Mountain Twilight. I used up about 870 yards, less than 1 skein.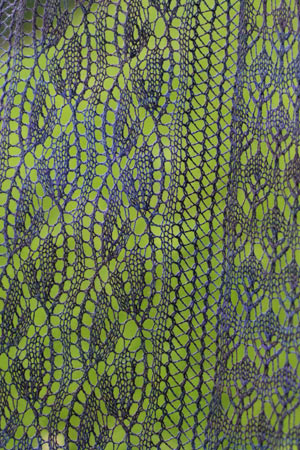 A little more hairy than other wool/silk blends I've used in the past, but the color was spot on for this project – deep, slightly variegated, worked well with the pattern, and photogenic to boot :). Blocked like a champ, too.
Needles: Addi Turbo circs, size US 6.
Finished dimensions: after blocking, 23″ wide X 70″ long.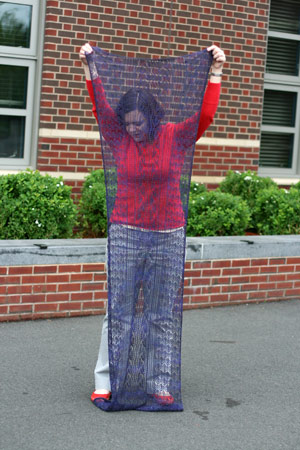 Holy moly, this stole is gigantic! Remember how I said that the finished dimensions are the size of a human? Well, it came out even larger than that, since it blocked narrower and longer than I had estimated!
But just imagine how warm and cozy it will be on chilly days (as it was the day we took these photos – I was wearing a wool sweater! In May!).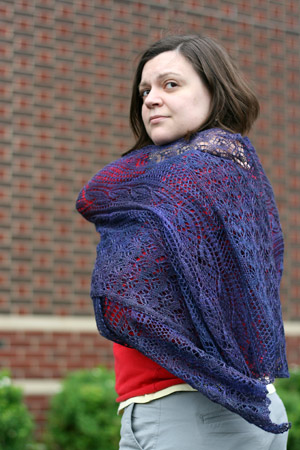 In conclusion, this is one of the best I've made so far. It was a bit rocky at first, but at the end, everything about it made me very happy. End of story.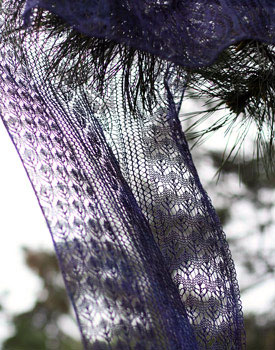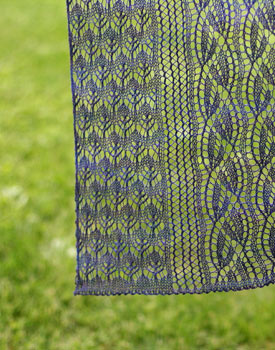 0
likes