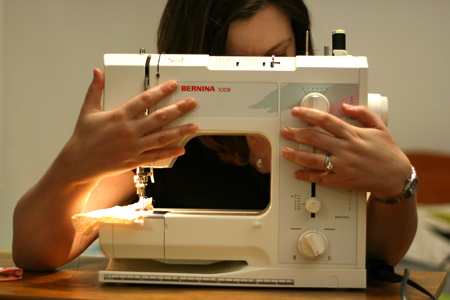 Five-thirty today
a pretty check had shown up:
seven years endured.
Quick, walk down Mass Ave.
to Craigslist Joe's apartment:
it's time for an upgrade.
The machine sews well,
bobbin tension is shaky:
tune-up fixable.
Ask for a discount.
It's granted, hands are shaken.
The check is enough!
Six-thirty today
lug Bernina to her home!
Oy! Twenty-two pounds!
Goodbye, POS!
No more shaking while stitching!
You have served me well.
Perhaps it's sad that
the Stimulus was on hand
for only one hour.
But did I mention,
the old Singer snap-on feet
fit the Bernina?!?
0
likes