When wet, like carrot cake.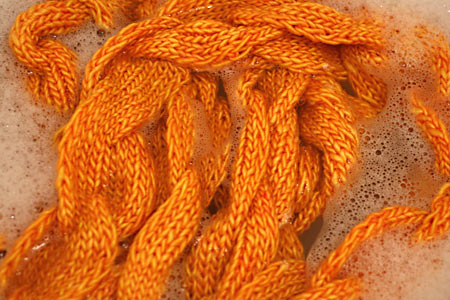 When dry, like sunshine.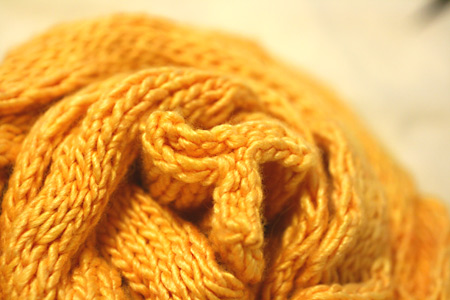 Pattern: Linked Rib from Knitting New Scarves
by Lynne Barr.
Yarn: Sundara Yarn Aran Silky Merino in Sunshine, a bit less than 2 skeins (180 grams, 400 yards).
Needles: set of 5 Bryspun dpns, US 8.
Finished size: about 2.5″ wide and 96″ long (the fabric definitely grew a bit during blocking – the scarf was 85″ before).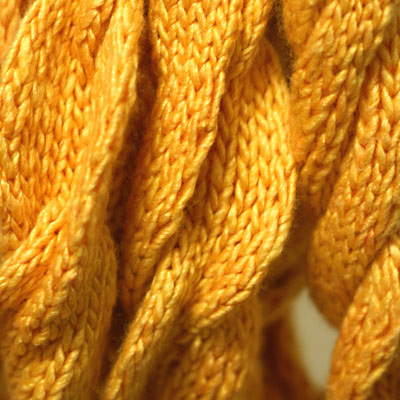 When you mix beautiful yarn, perfect needles, and a pattern whose brilliance could make a brain surgeon feel like a simpleton, everything just works.
I can't think of a single thing to add!
P.S. And to see this beautiful scarf in its full form, modeled and everything, you're going to have to ask Sundara! The scarf is hers, and she promises a proper debut very soon!
0
likes