Here's a little puzzle for you, if you decide to play along. I will tell you the details of a little project, revealing most of them in documentary-pictorial format, and you tell me at what point you figure out what I'm making!
General
It took me about 1-2 hours to complete this project.
It was much more "Home Depot" than "local yarn shop."
Even though I didn't use any yarn, I could have done so. Contenders: Euroflax linen and Elsebeth Lavold Hempathy. I could have also substituted canvas or burlap.
Ingredients
Fredrix stretcher strips: 8″ and 12″ long, 2 of each
Elmer's wood glue: smallest bottle
linen-cotton dishtowel from Crate & Barrel: just one
wire nails with flat heads: 18 gauge, ½" long, 1 oz. package
simple utility hammer
small, self-leveling picture hanger
macro lens to capture the fun and not give away everything all at once 😉
Here's what I did
Behind the fold, please!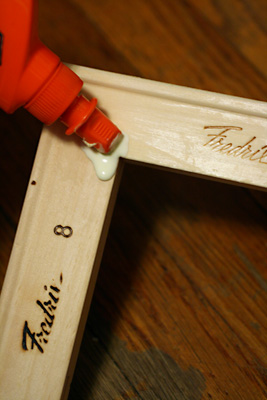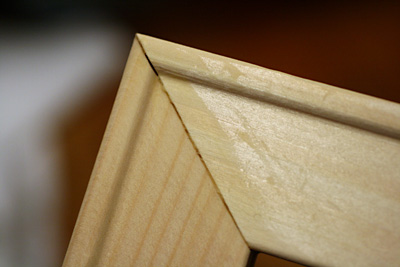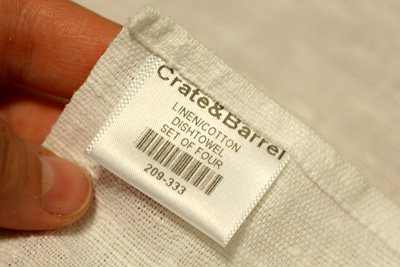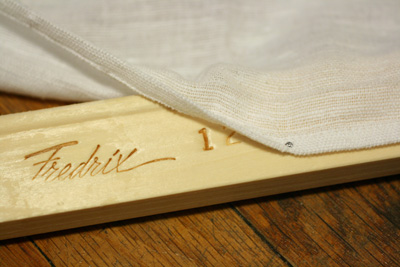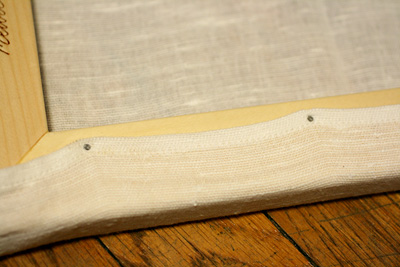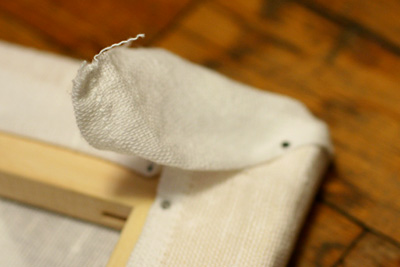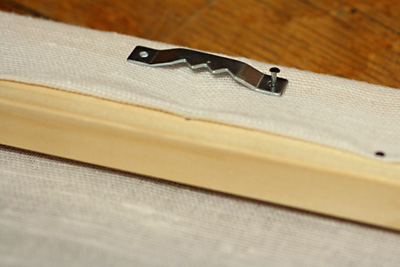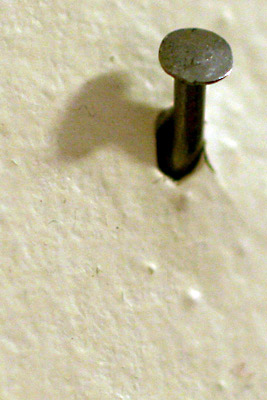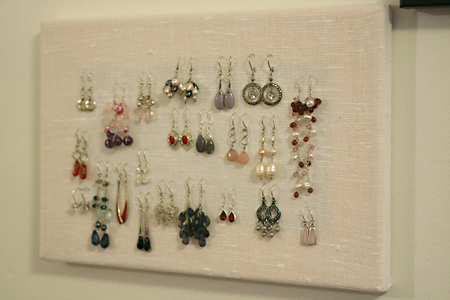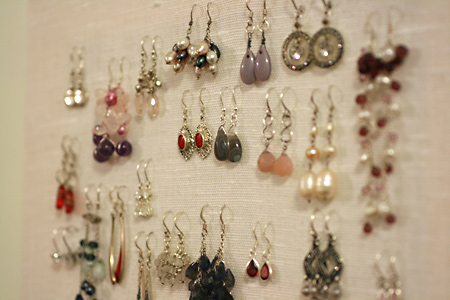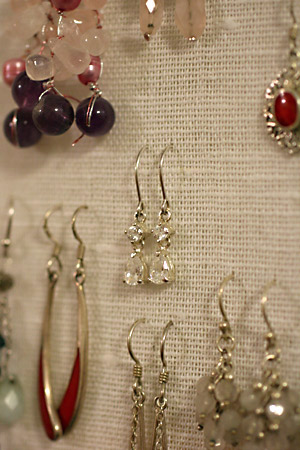 So, at what point did you guess what I was making? I bet some of those look familiar… The red ones all the way on the left? (out of focus in these shots, I know) The purple ones in the top row and the black ones all the way at the bottom?
1
like