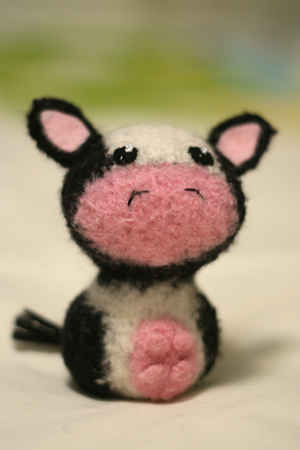 This weekend, instead of working on an ever-growing number of WIPs, I knit a little moo happiness.
Kit: "Born in a Barn" Holstein Cow by Crafty Alien.
Needles: Clover bamboo straights, US 10. The knitting needles and a regular sewing needle were the only things I needed besides the kit.
Finished size: about 4″ tall.
Not much of a back story to this one! Saw it on the Woolcott blog, had to have the one with the udder (of course), bought it the next day, and set everything aside to make a little moo cow! Bonus: the thing is small enough to warrant hand-felting, which I enjoy because you get to participate in every stage of the process.
It's adorable! Enjoy its intactness before The Beast gets to it!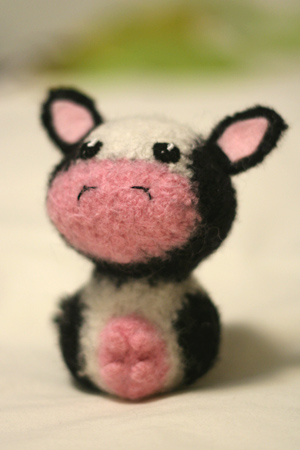 0
likes