Another blustery day, another Malabrigo winter accessory.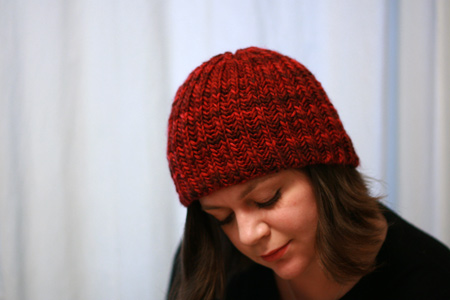 Just like the neck warmers, this hat was a no-brainer. Brioche stitch in the round using the luscious worsted weight merino Malabrigo. The color is burgundy (#41), and I used a bit more than half a skein to make the hat.
I think that 2 skeins will be perfect for making a hat and neck warmer combo, with enough extra yarn to add a brim or a few more inches to the neck warmer. A gift that's wonderful, seriously quick, and not too harsh on the wallet (I'm just saying).
In some ways, I followed the pattern in Weekend Knitting
with more precision – the decreases at the crown were a snap once I read how they were constructed in the book. But I also altered some of the other elements – I worked over 56 stitches (rather than 64), omitted the folded brim (that's the first 3″ of the pattern), and used only one color. And now I have a hat that's perfect for me… if I dare go outside!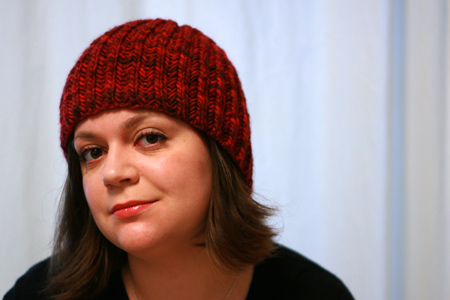 0
likes