Dear Sockapalooza Sock Pal,
Let's play dress up! Check out this new outfit for your footsies: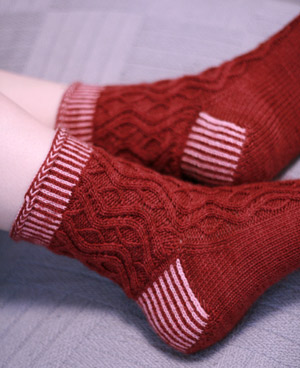 You like?!?
Pattern: Scala Socks by Stephanie van der Linden. November 2006 knitalong selection of the German Yahoo group Socken-Kreativ-Liste.
Needles: US 0 dpns, set of 5 (these ones
).
Yarn: Lorna's Laces Shepherd Sock in cranberry (45ns, 2 skeins) and peach (10ns, 1 skein), from Linda's store.
I tweaked the pattern a little to make sure the cuff wasn't too tight, and that there was plenty of room for my pal's ankles.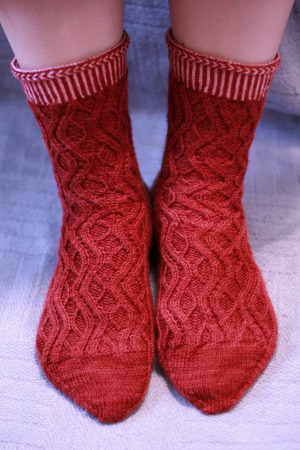 To make the two socks mirror images of each other, I reversed the direction of the decorative edging as well as the path of the cables. I also decided to continue the cable pattern on the instep, instead of knitting it plain.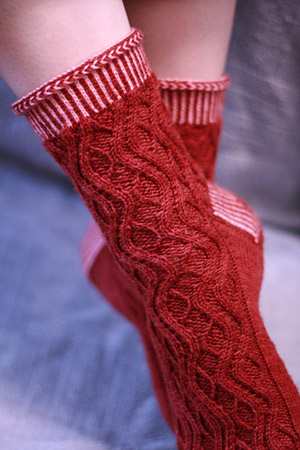 Speaking of cables, there are a good number of them in this pattern. Do you know how to cable without a cable needle? It's a wonderful timesaver, I highly recommend it! This is how I do it, and there are a ton of other tutorials, too!
0
likes