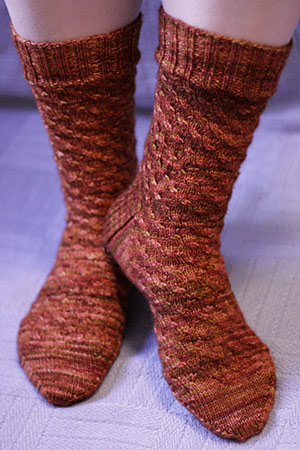 Pattern: Uptown Boot Socks by Jennifer Appleby from the Favorite Socks
collection; originally published in the Winter 2003 issue of Interweave Knits. I knit the medium size without notable modifications.
Yarn: Fleece Artist merino sock yarn (from the kit), russet colorway, 1 skein. (Has this colorway been discontinued? I don't know.)
Needles: Susan Bates
US 1 dpns, set of 5.
These socks were one of those wonderful projects that worked out in every aspect, from the very beginning.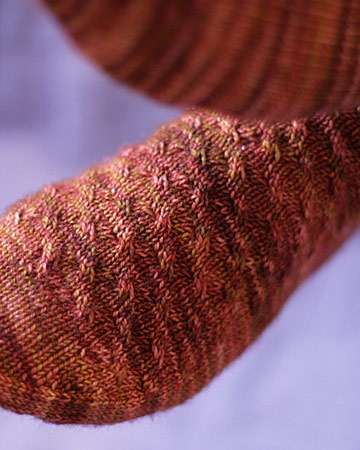 The yarn can only be described as delectable – soft, springy, and with a wonderful sheen. The colorway is luscious and interesting without being overwhelming. The yardage is generous – 8 grams remain after knitting socks to fit a woman's large foot.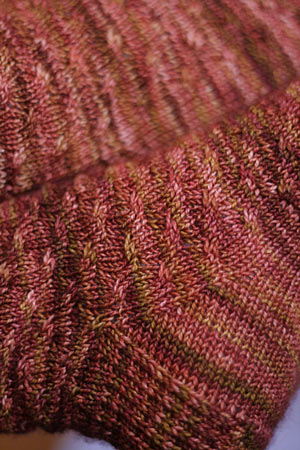 The pattern is simple to knit, but engaging to watch. What more can you ask for?!?
0
likes