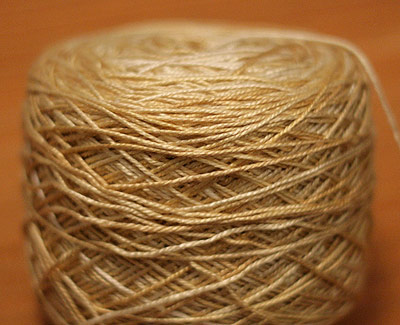 Once you play with Sea Silk, you can't help but go back again and again. I inherited this particular skein in the straw colorway from Ms. Bestitched, and I'm hoping it's destined for the same kind of success as a former hand-me-down.
Yesterday I decided that with two pairs of socks nearing completion, it was time to cast-on some lace. I gathered my multitude of books and patterns, and started what may seem like a daunting task: finding a pattern for a single skein of Sea Silk, which contains only a modest 438 yards.
I knew it wasn't a hopeless search, however. My Melon scarf came out the perfect size for me, and I wear it quite frequently! There had to be other patterns out there that would work well as a small rectangular or square scarf (at the moment I'm tired of triangular shawls, it seems).
After a few hours, I had chosen the winner, and cast on immediately (three times, but we'll get into that later). For the sake of suspense, I won't tell you which pattern I ended up choosing. Instead, consider for yourself all the beautiful options below – it's no secret that even a single skein of Sea Silk is a true luxury, and yet the amount is quite versatile. Perhaps you'd also like to speculate which one caught my eye? 🙂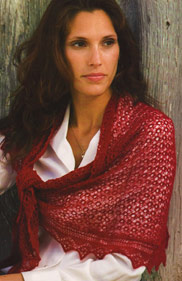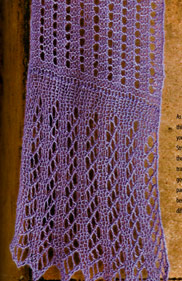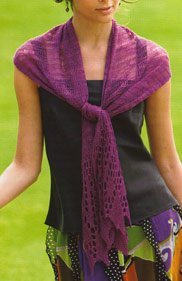 From Victorian Lace Today
: A curved shawl (the only non-rectangular pattern I considered), Scarf with striped border, and Scarf with Clarence Border.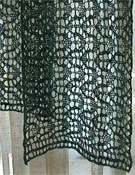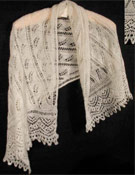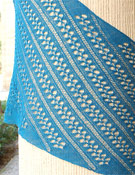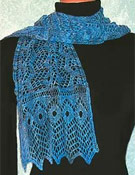 Lacy Serpentine Scarf by HeartStrings Fiber Arts; Fern Path Stole by Alpaca with a Twist; Sarcelle by Knitters Anonymous; Rippling Waters Scarf by Fiddlesticks Knitting.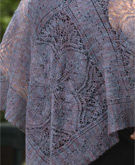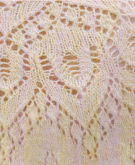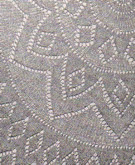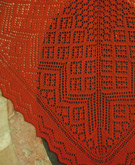 The center panel of the Raku Suri Stole by the Alpaca Yarn Co., bordered by a petal-like motif. I spotted some suitable motifs in the Dewdrops Pullover from A Gathering of Lace
, the pi shawl from Shawls and Scarves: The Best of Knitter's Magazine
, and Shaped Triangle from A Gathering of Lace
.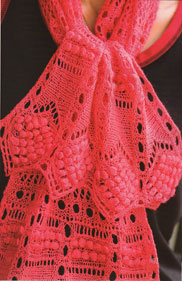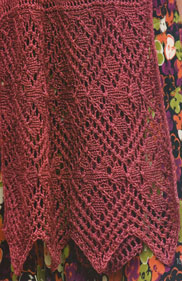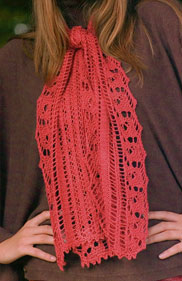 From Victorian Lace Today
: Scarf with fir cone lace border, Scarf with edging 21 and insertion 25, and Dolphin lace scarf.
0
likes