The genius of Nancy Bush unfolds in another pair of socks.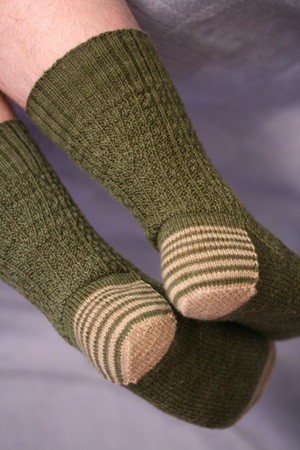 Stripy heels and toes, calf shaping, and a gentle texture.
Pattern: Gentleman's Sock in Railway Stitch from Nancy Bush's Knitting Vintage Socks
. I didn't change anything significant about the pattern – worked the foot over more stitches and knit a more blunt toe.
Yarn: Lorna's Laces Shepherd Sock in cedar, 2 skeins. For the contrast I used Lorna's Laces in chino, leftover from my dad's socks (as usual, I visited Linda to scratch that Lorna's itch).
Needles: Susan Bates
US 0 dpns, set of 5.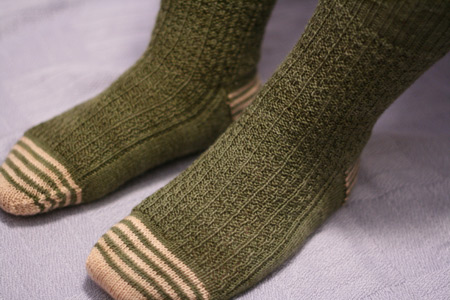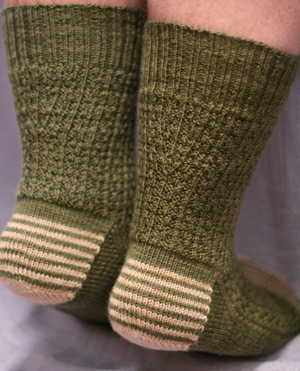 Nancy Bush does it for a fifth time: Gentleman's Socks in Railway Stitch join these other KVS beauties: Child's First Sock in Shell Pattern, Gentleman's Fancy Socks, Gentleman's Sock with Lozenge Pattern, and Yarrow Ribbed Sock. And Lorna's Laces never lets me down – watching the subtle variegation keeps me entertained each and every time.
0
likes