This!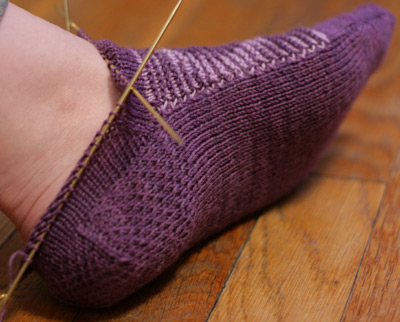 It is a rare event to be so elated by a mere heel.
The presence of this entity is significant because it means that I'm finally completely satisfied with the foot of the Hidden Passion sock. The instep spells an unmistakable "XO", the length should work well for grandma, and the sole does not pucker. Crown it with a heel, I say!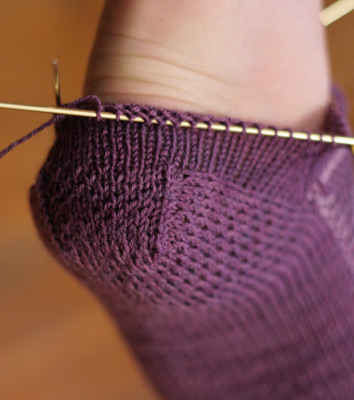 Furthermore, I love the heel itself. Remember the grid-like goodness of the eye of partridge heel? Remember my ambivalence about the square heel? Well, it ends up that combining the two results in a lovely textured fabric without a hint of flimsiness. Plus, being worked upside down (or toe-up, if you will) places the heel decreases at the back of the foot, where my slipper-wearing grandma cannot do them any harm.
Jaya is a genius, I tell you. I never thought I'd be so captivated by an upside-down heel flap… heel.
0
likes