Imperfection
Even our proudest accomplishments are not exempt from imperfections.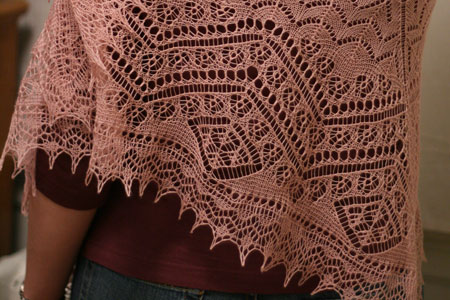 One hundred and sixty-three (163!) repeats of the border surround the main triangle of the Mountainash shawl. Mind. numbing. Was there any doubt that I'd mess up a little here and there?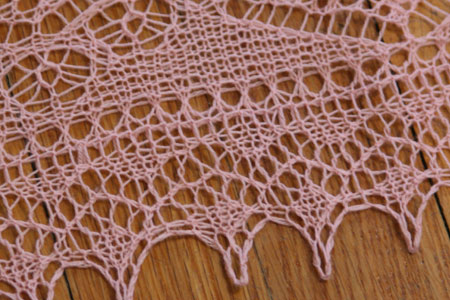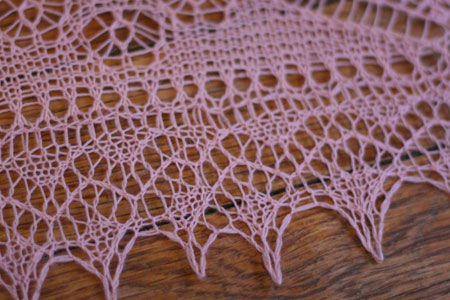 If I caught those mistakes in time, I would have certainly fixed them. "In time" meaning no more than 3 or 4 inches after I've knit past them. But I noticed these two buggers when I was pinning out the shawl for blocking. Oh well. I can live with them. I have to live with them.
The wearability of traditional shawls is always a hot topic. Honestly, I'm not sure where Mountainash will (can?) fit into my jeans-and-tee wardrobe. Tell me, is this sacrilege?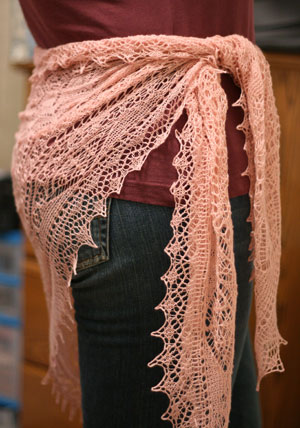 Shadow knitting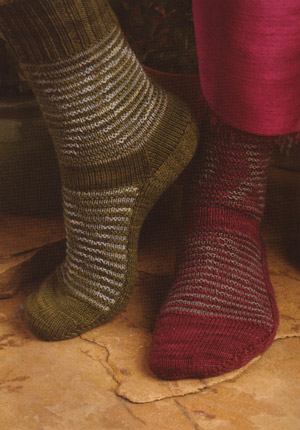 So, what's next? As I finish up the Canal du Midi socks, it looks like March and April will be all about shadow knitting! Seeing the Hidden Passion Socks in my newly acquired Favorite Socks totally triggered some long-forgotten shadow knitting gene. I am very excited to start these using Lorna's Laces in blackberry and lilac.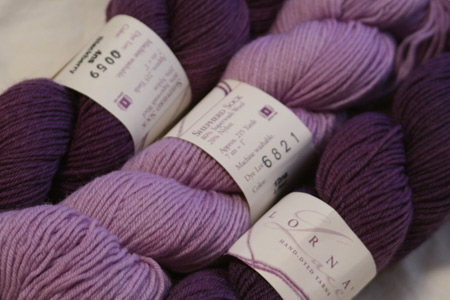 And while flipping through Shadow Knitting
to reacquaint myself with the technique, I got another interesting idea…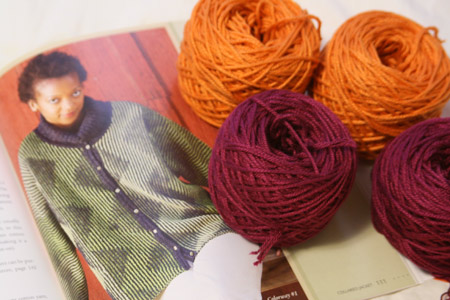 No, I'm not knitting that boxy coat! Stay tuned for what I have in mind!
0
likes