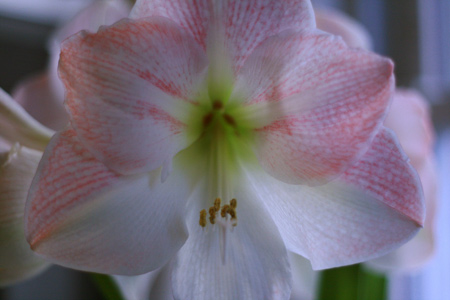 Without a doubt, my amaryllis aspired to be a giant sequoia in its former life: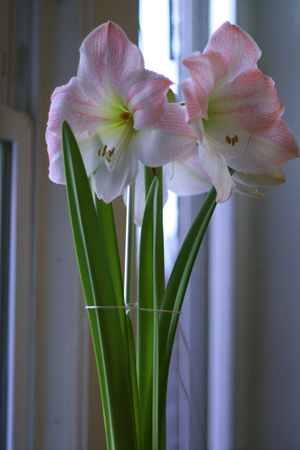 At the moment, it is 29″ high, and displays 4 blossoms, each one 7.5″ in diameter. Two more blossoms will be added shortly.
With all this foliage, the stalk needed some extra support. But where could I find a sturdy stick to do the job?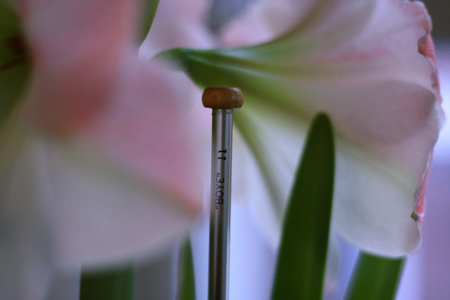 I taped together two long knitting needles end-to-end. Yet another use for our abundant stashes.
0
likes