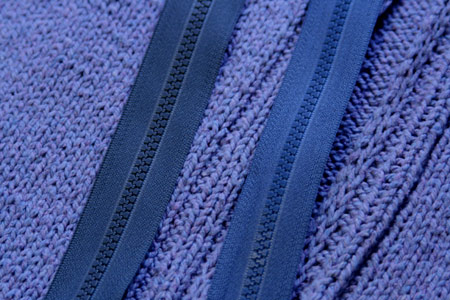 The first two mistakes are forgivable, since I was picking colors straight from the ZipperStop website. Unless their camera/scanner, their monitor, and my monitor were all totally in synch, there was a slim chance indeed that I'd match my cobalt Brilliant Retro. And so it was.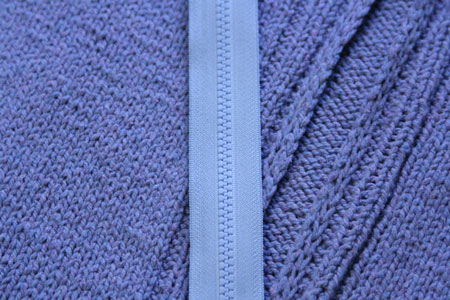 The third mistake is more puzzling, since I had the massive colorcard in front of me. Granted my top choices were out of stock, but still… once I knew what was available, I consciously selected what I considered "a close match." Yeah, right!
The only choice remaining was to send Zipperstop a swatch of my fabric and let them decide. They called me this morning with the good news – they found a match, and it's on its way to me! I'm hoping they are much less color-challenged than I am.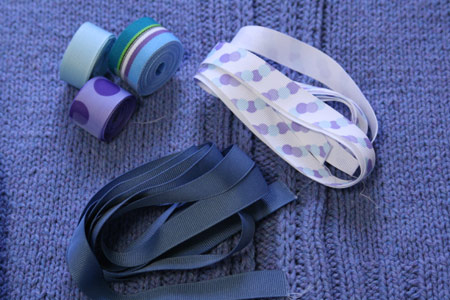 On the other hand, I had no difficulty at all choosing nice grosgrain ribbons from j. caroline creative. I'm waiting on the zipper to make the final decision, but that lavender/purple dot number is very cute.
Before I toss the unfortunate zipper, I want to share with you one last close-up: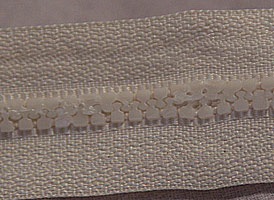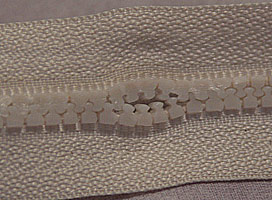 Nuked Zipper, a Grumperina original.
Sigh…
0
likes