On Guido's podcast I mentioned that I recently decided to update my jewelry, and have become interested in working with wire and beads for that purpose.
Oops!
As soon as the words left my mouth, I regretted blabbing about it. Sure, I'm interested, but haven't gone beyond buying some basic supplies. But now that it was out there for the whole world to hear, I guess I had to give it a try.
It all started when I came across an old pair of earrings: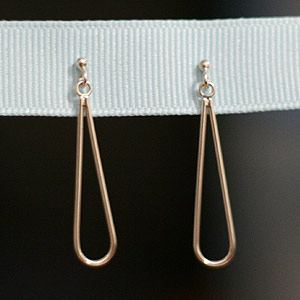 I love everything about these – the simplicity, the scale, the way the shape looks against my face – but I hate the posts. I like French or fishhook wire much more. I reasoned it shouldn't be too difficult to switch out the posts, and I'd get much more wear out of these earrings.
Armed with a basic jewelry tool set (always check for a coupon!), the book Making Wire Jewelry and More
, and some supplies from Beadworks, I did a bit more than just upgrade the posts: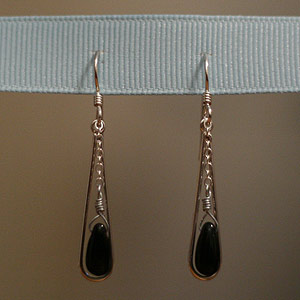 I also finally wrapped up these pretty lilac stones I've had sitting around: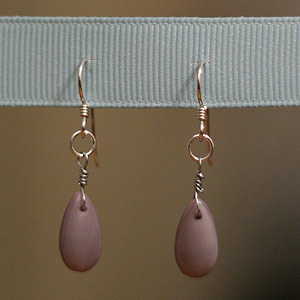 Let me posit this to you: wire and beadwork is not complicated, but it takes some finesse to make it look professional. Yes or no?
Anyway, I enjoyed fiddling around with all the tools, found Making Wire Jewelry
a great beginner's guide (briolettes? I'm the queen of briolettes!), and like the end results enough to wear my new pairs of earrings. I look forward to making more jewelry and sharpening my skills! Next time I may even use real sterling silver wire… though considering I wasted a good yard for 4 small briolettes, maybe the really nice stuff isn't for me just yet ;).
0
likes