Potential, promise, prospect, possibility.
Hope, expectation, dream, optimism.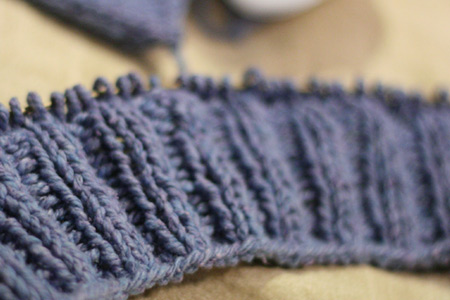 Encapsulated in every new project we cast on.
Candy for the eyes and the heart's romanticism.
Will it be everything we desire?
The pattern choice is unexpected: Brilliant Retro by Teva Durham, from Winter 2005 Interweave Knits.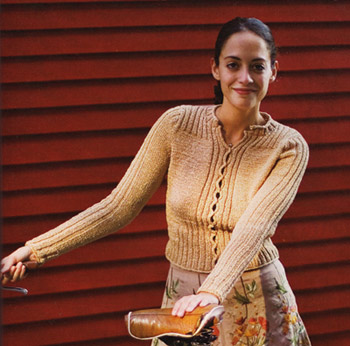 At first glance I was not impressed by the design, especially the gaping button band. But for nearly a year now, I've been coming back to this little cardigan, squinting one eye, pretending the other couldn't properly focus, and imagining the possibilities. What if the cardi was a tad longer? What if it had a zipper instead of that… unsightliness? What if I wore a proper brassiere with it?
The general ingenuity of the design cannot be denied: ribbing at the shoulders is fabulous for someone who isn't endowed in that area (me!). I enjoy snug sleeves, so ribbing there is nothing to sneeze at, either. And look at that sweet little collar.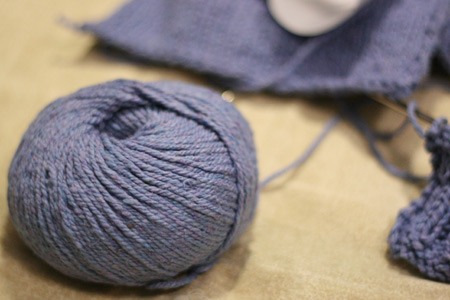 The yarn choice, on the other hand, is not at all surprising. I've raved about Classic Silk before, and loved knitting with it. As far as I'm concerned, it is the bee's knees of non-woolly tweedy goodness. Cobalt, the color I'm using, is full of intrigue. Is it blue? Purple? Violet? Pink? Periwinkle? Maybe, simply, Eye Candy.
0
likes