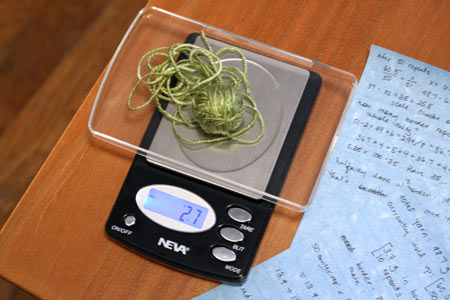 If you think this is a lucky coincidence, a chance occurrence, a serendipitous fluke, or happenstance, please allow me to (somewhat smugly) correct you: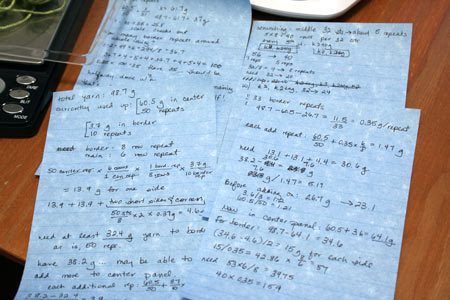 The power of math prevails! There was weighing and number crunching, and one instance of frogging (not too much, though), and now, finally, there's blocking.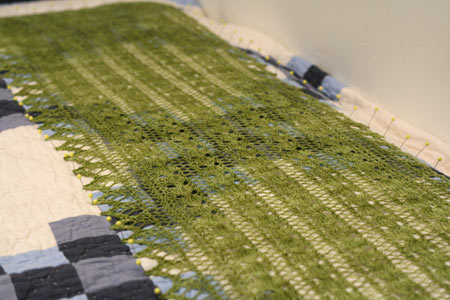 Initial measurements suggest my Melon scarf is 12.5″ wide and 56″ long, though I realize it will shrink a bit once it's dry. All this out of 1 skein of Handmaiden Sea Silk, only 438 yards – not too shabby, not too shabby at all.
0
likes