The parents are gone, and I have survived. The apartment is still spotless, so why don't you come on over? Invitation valid for the next two weeks only :).
Now, back to knitting ;). Very specific knitting, actually.
While visiting me, my parents became simply enamored with the Wire Votive Sleeves I knit back in December (pattern by Annie Modesitt in Melanie Falick's Handknit Holidays)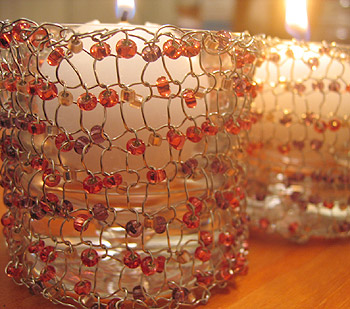 Quickly, a request was placed – four votive sleeves, please, perhaps in a greenish theme, primarily intended to decorate the kitchen.
No problem! Except… what did I do, exactly? Did I follow the pattern? What size beads did I use? Wasn't there something about a tricky cast-on?
Situations like this justify and perpetuate my obsessive-compulsive tendencies: I had written down all the info in a moment of fortuitous clairvoyance! I love ME!
I refreshed my memory, visited Beadworks, jumped for joy in Crate & Barrel when I was still able to find the same votive holders and votives, and will now get a-knittin'.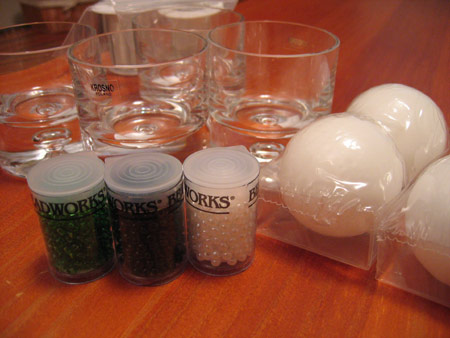 The first sleeve will certainly follow the requested green theme, but we'll see what happens next (Will I be able to restrain myself from using all the other pretty beads I have in my possession? Probably not ;)).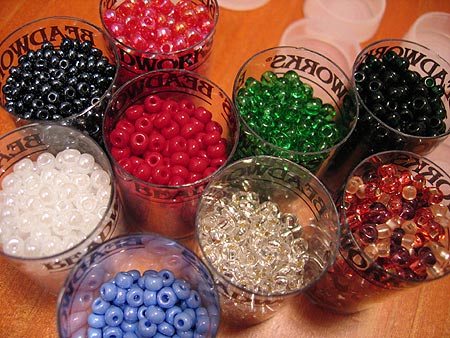 0
likes