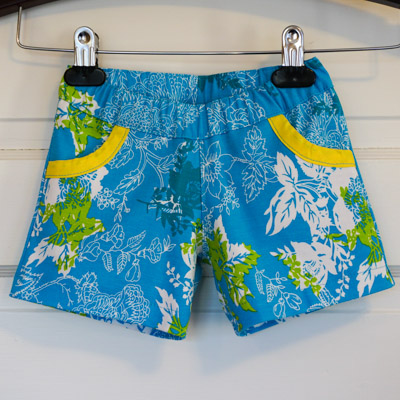 After zipping through my first (intro) serger project, I quickly jumped into something a bit more fancy… even if it's still a pair of shorts for my daughter.
Pattern: Little Honeybuns shorts from the Pattern Emporium, size 2. With the elastic, the waist of these is about 19″, which is the same as the circumference of Sonya's belly.
LOVED this pattern. Clearly written, with specific instructions about using the overlock! Remember, I got into shorts in the first place to learn how to use my new serger, the Brother 1034D! I think this goal was accomplished; I even courageously overlocked some seams without straight-stitching first.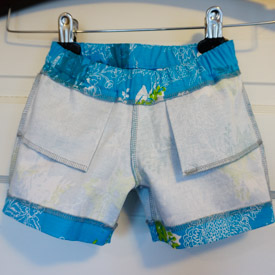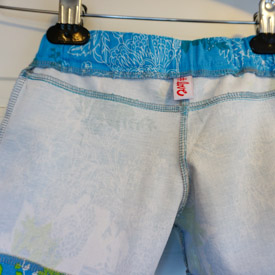 I also loved the professional-level details for assembly and finishing, including top-stitching, optional pockets, pocket flaps, belt loops & sash, side leg tabs, ET CETERA FOR DAYS. It definitely takes "shorts" to a new level, compared to a simple pattern like I used last time.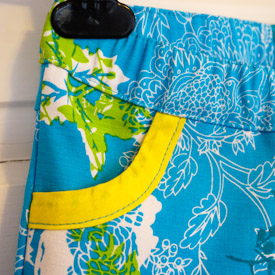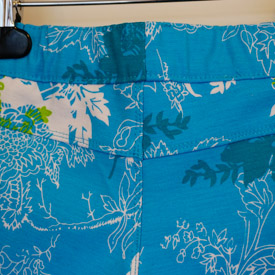 In terms of mods, I did lengthen the legs by 1", I think that was a good move. I also put the elastic all the way around, not just in the back; this was no problem. I also applied the "pot belly" adjustment, but I think I'd skip that in the future because the inseam seems just a bit too short (especially since the pattern doesn't have a diaper allowance).
Overall, this was a great project facilitated by a great pattern, and I think I learned a lot about using my serger. Success!
0
likes